We now have available a couple of new-different options for Australian corals. These are all tanked in L.A. with no inbound landing and handling charges, they are FOB LAX. One of the combo boxes is wild collected, the other two are being fragged and grown out. They are of great sizing for the prices. They are all mixed assortments, 'no choices' type, box-lot specials. In other words, special requests about items or contents cannot be made. Descriptions of the box assortments are shown below on this page.
Box A
consists of 25 frags with 'most-wanted' types of Aussie corals on 1.5-2" disks. Well grown out in excellent color and health. A steal at $520 for 25 nice sized frags ($20 each!). Most boxes will have about 3 each of the various different varieties listed (below).
Box B
is wild collected, bigger, good mediums, mostly LPS, and tanked for a week or two usually prior to shipping. This allows us to only ship things we know are doing great. There are 8-12 kinds of corals in the box with 2 or 3 of each. The Acans are great. You get 20 wild Aussie corals for $1000.
Box C
is wayyyy overgrown frags. They were huge XL frags that were grown out forever and are now medium to large whole colonies. There are 15 in a box, $85 each colony, $1300 for the box, and you will receive one or two of each of the types available.
These are all A-grade corals, with great colors and health. They have all been in tanks in L.A. for an extended period. Just click the 'add to cart' button below to order a box.
Box A - 25 Big Frags
Box will have an assortment of: Chalice, Acans, Blastomussa, Duncans, Favia, Platygyra Maze, Montipora, Shrooms, Zoas (more photos below)
Roughly size of average small coral - $20 each, $520 including box & packing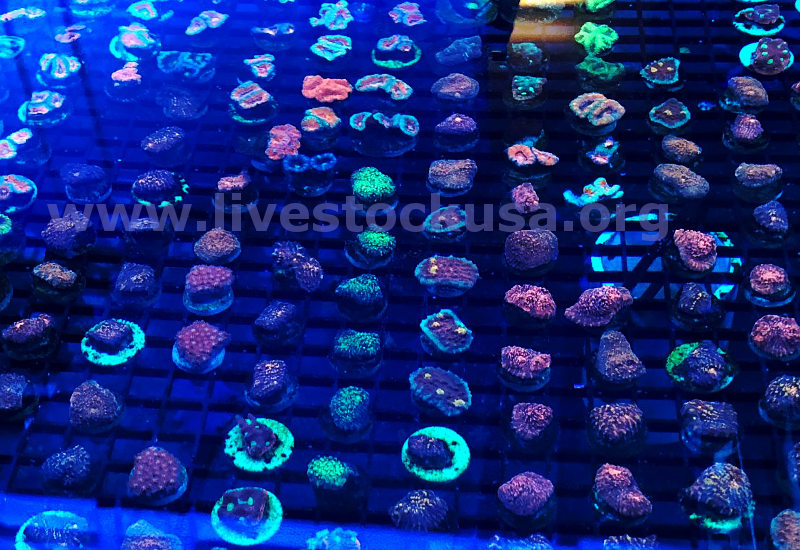 Box B - 20 Wild Corals
Box will have an assortment of: small Acan colony, small Branch Hammer, single Aussie Torch, Goniopora colony, small Lobophyllia, tiny Elegance, Yuma Rock, Zoa Colony, Sun Coral (Tubastrea), small Fungia, small Trachyphyllia
Medium size colonies - $50 each, $1000 including box & packing
Box C - 15 Overgrown Frags
Box will have an assortment of: medium Lobophyllia, sm-med. Ultra Branch Hammer, Toxic Branch Hammer, lrg. Purple-green Branch Hammer, Multi-head Aussie Torch, med. Acan 20-30 heads, Chalice Colony, Duncan (about 15 heads), Toxic Red & Green Blasto (about 7 heads), Heliofungia, med. Elegance, med. Lobophyllia, Cynarina
Big as medium to large corals - $85 each, $1300 including box & packing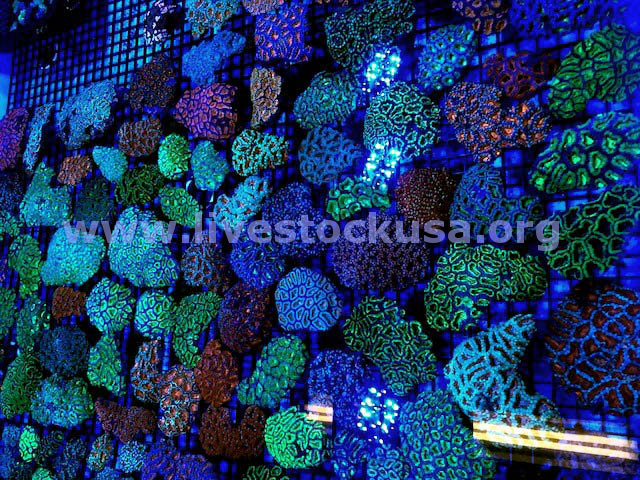 15 Overgrown Frags
(These are more like large corals than frags.)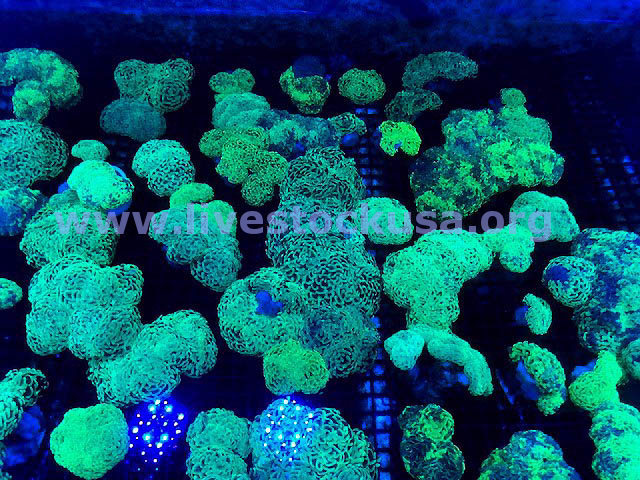 Here are Some of the Euphyllia frags
These 4 pix below are all Box C xxl 'frag colonies'.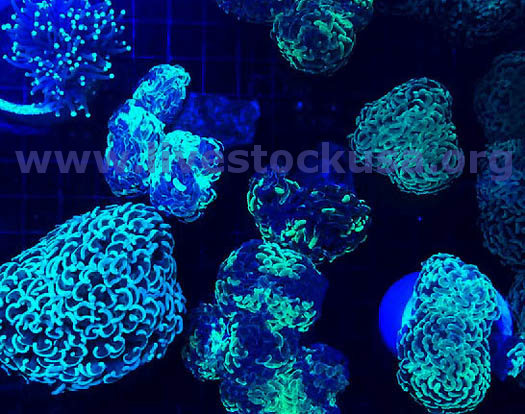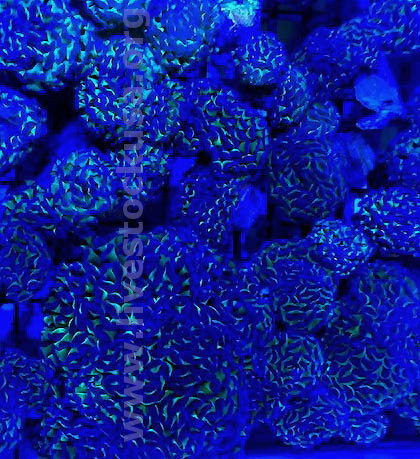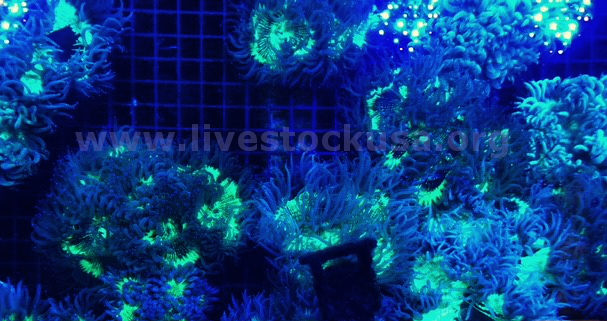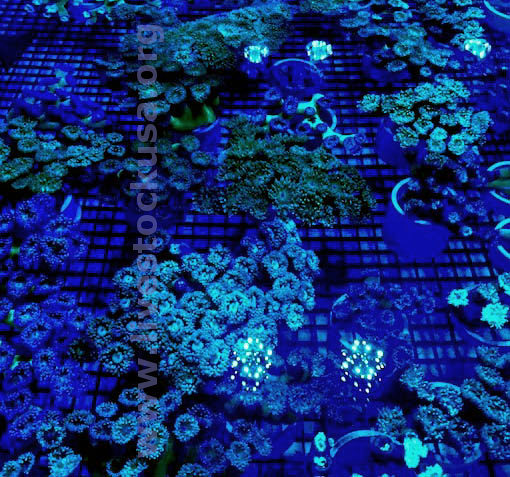 These are the small frags - 25 to a box type - lighting conditions can make photos difficult!
Thanks to the Chesapeake Marine Aquarium Society for the following ...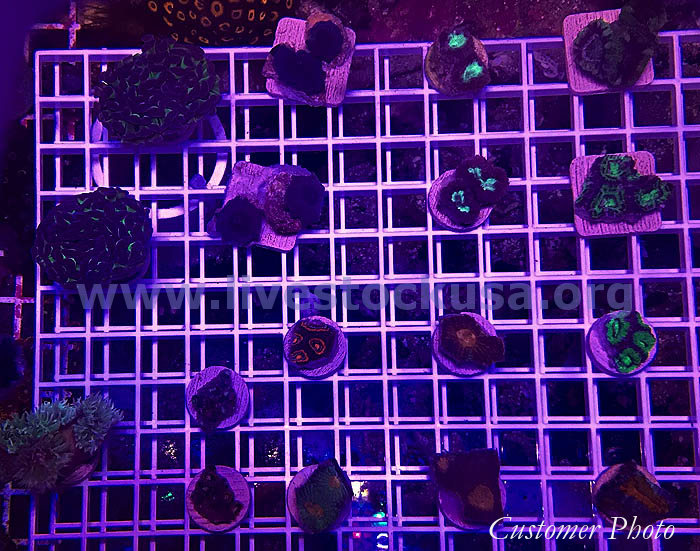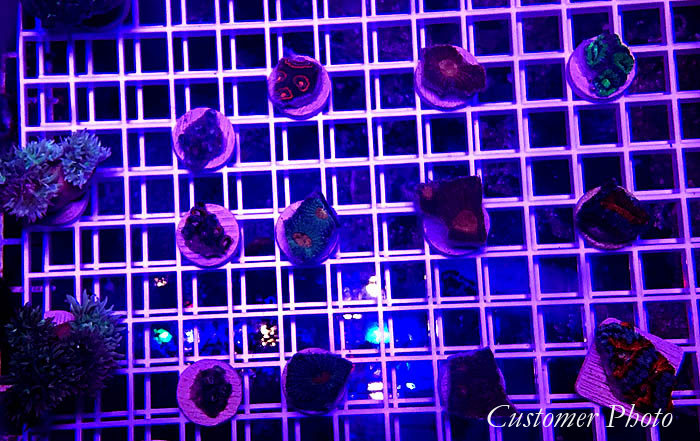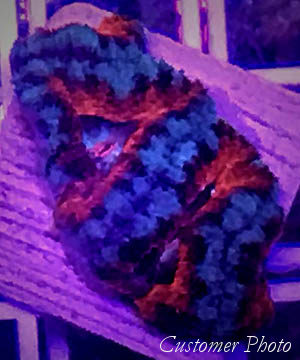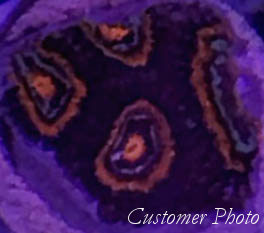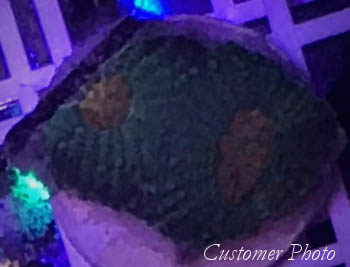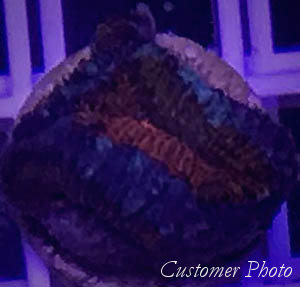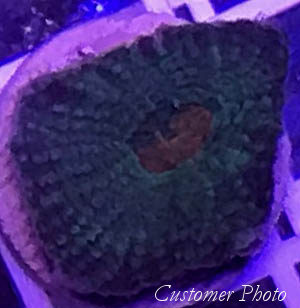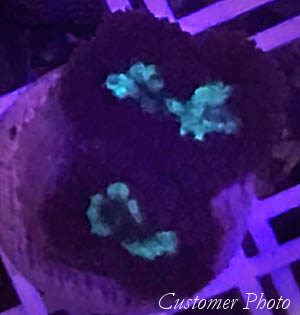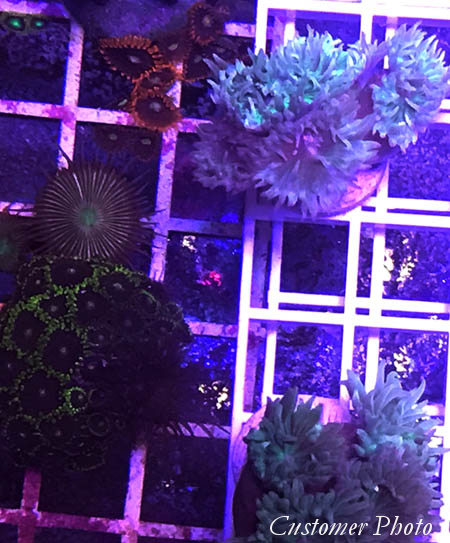 Back to Top