Bubble corals ... very popular, very pretty and a bit delicate because the polyps are big bubbles full of water. They come in short, long, white, green, as you can see here. Considered a good, easy starter coral, but not always the best shipper.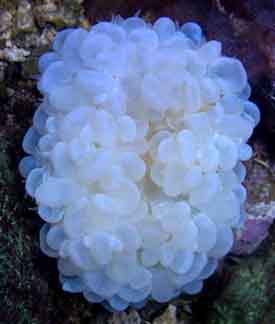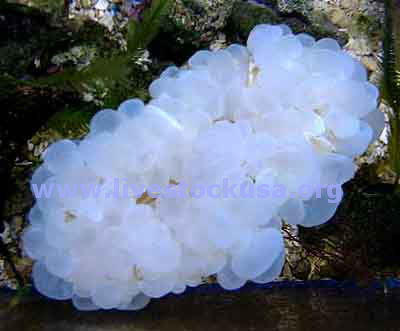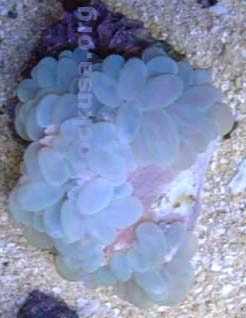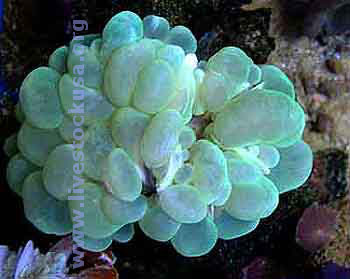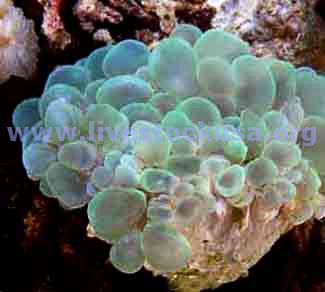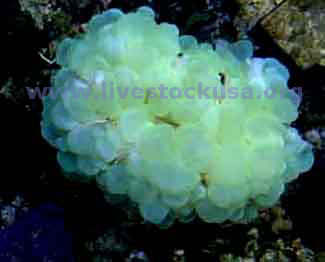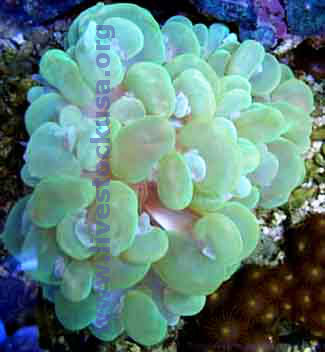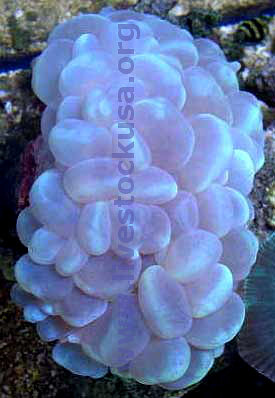 Cat's-eye Bubble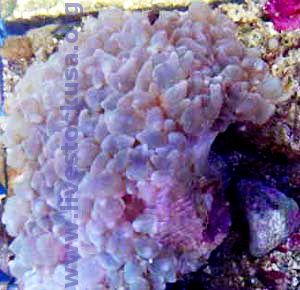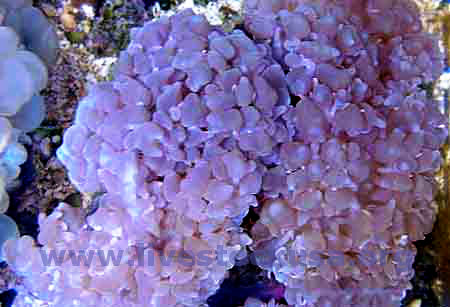 Pink Pearl Bubble (Physogyra)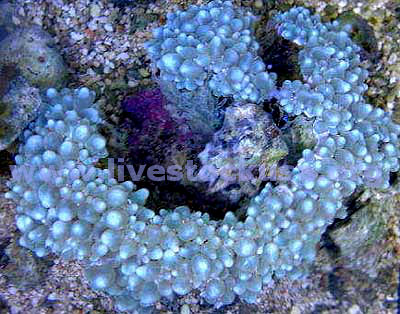 Green Pearl Bubble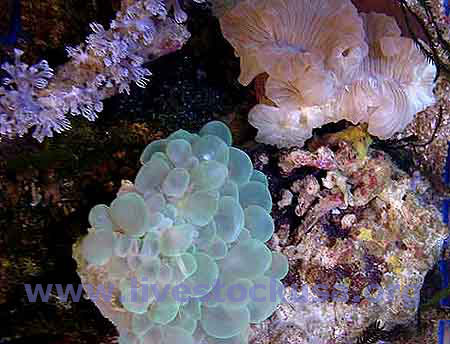 Green Bubble (with Fox Coral on upper right)
Coral Identification Index
Please do not e-mail photos to us without permission!
HOME
Our E-mail
(birdfish @ livestockusa.org)
To view other pages, you may
choose from topics in dropdown menu ...

Site Map
© www.livestockusa.org 2002-2019
All coral photos within this website are copyrighted and may not be used without permission.
All Rights Reserved