Modern Coral, also often called Meat Coral, because it is one huge, giant polyp and the fully expanded one can be four times the size of the stone skeleton it comes out of. They're rare, in high demand, and expensive as they are beautiful. Easy to keep, no special lighting required. Usually lives on directly on the sand bottom.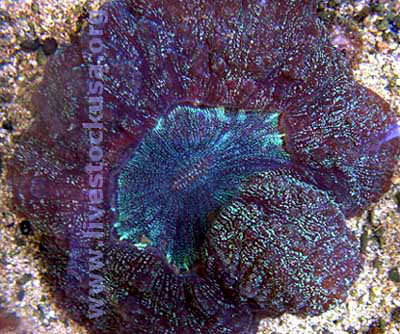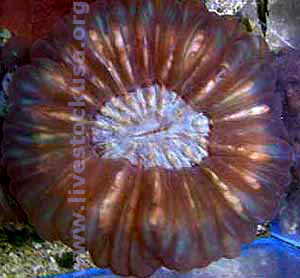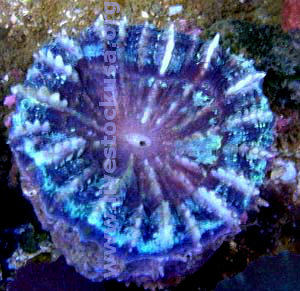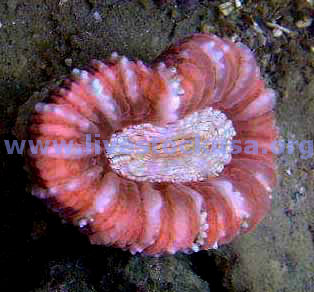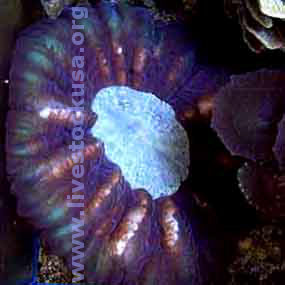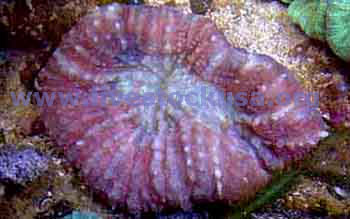 Pink Cynarina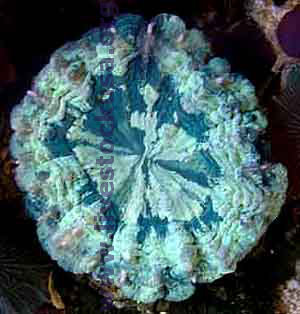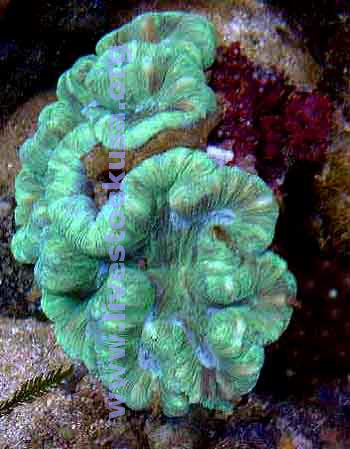 Coral Identification Index
Please do not e-mail photos to us without permission!
HOME
Our E-mail
(birdfish @ livestockusa.org)
To view other pages, you may
choose from topics in dropdown menu ...

Site Map
© www.livestockusa.org 2002-2017
All coral photos within this website are copyrighted and may not be used without permission.
All Rights Reserved