Fancy Mushrooms
Here is a selection of some fancy mushrooms that are available. These are tanked in L.A., and available to be added on to your order as it passes through. They are pricey as specialty shrooms are, but they are very beautiful fancy Grade-A shrooms.



Ricordea -
These are Viet Nam Rics, each a single polyp on an individual tile. $30 each.
Beautiful orange tips on dark.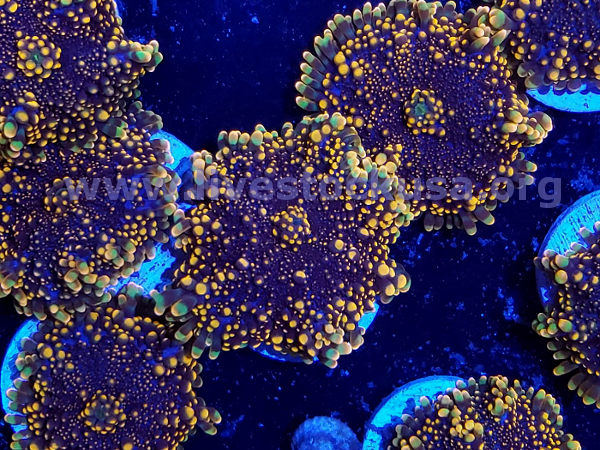 Jawbreaker -
These are quarter sized mostly, some nickel, some a bit bigger.
They are mostly $150-200 each.
Tell us which one you want, we will get a price.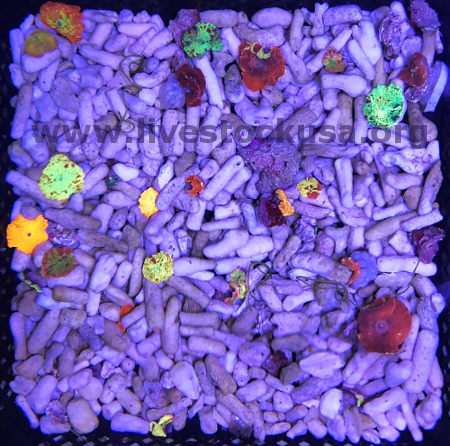 Bounce -
Most of these shown are Rainbow Bounce.
You have to buy $2000 of stuff to get one.
They run $300-500 each.
Most are quarter sized, some between that and half-dollar.
Ask about any in particular if interested.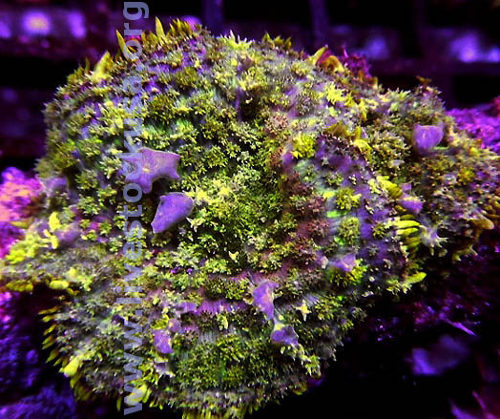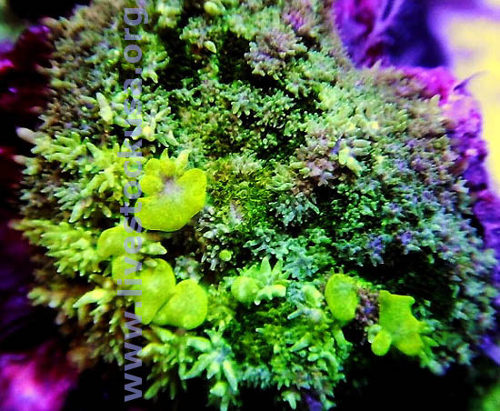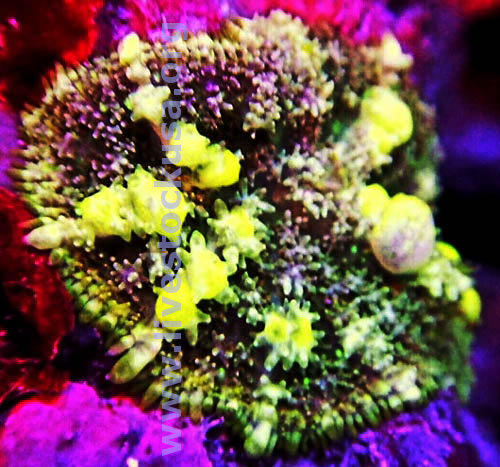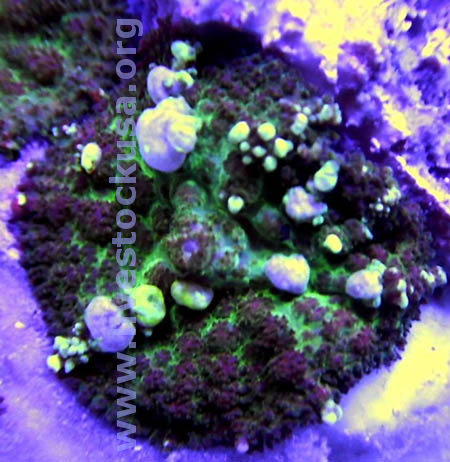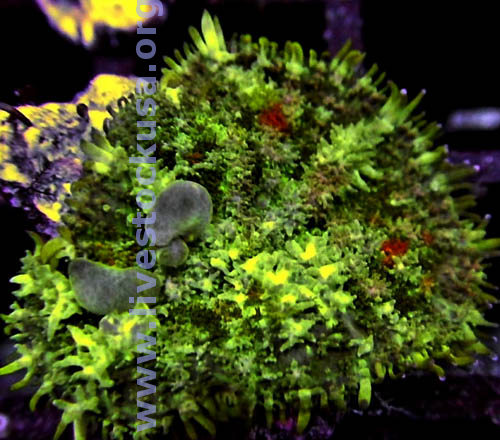 Kryptonite -
Dime, nickel and quarter sized. $150-200.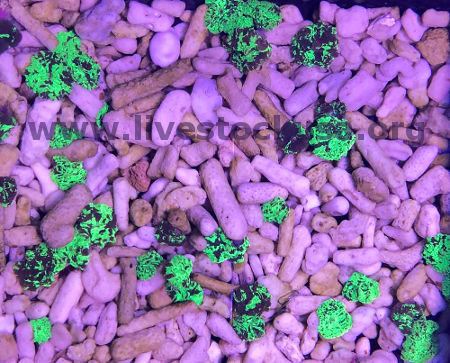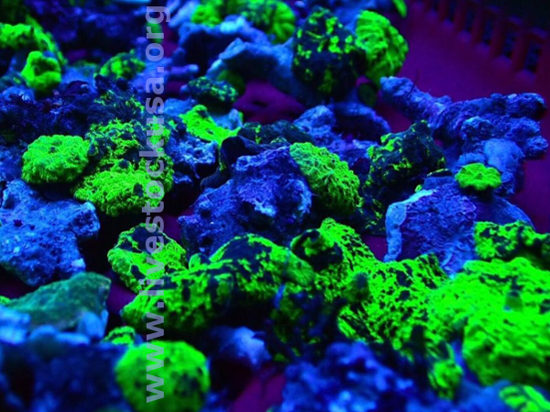 Toxic Kryptonite -
Green, yellow, and orange, $150-300 pending size, most quarter to half-dollar.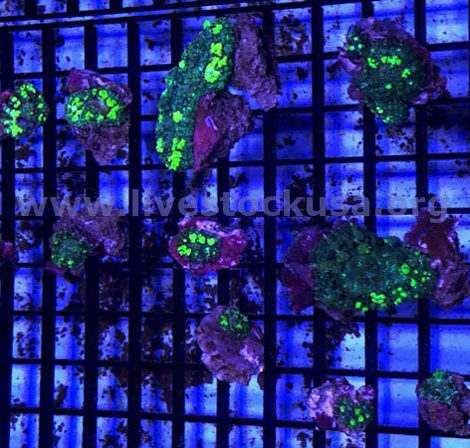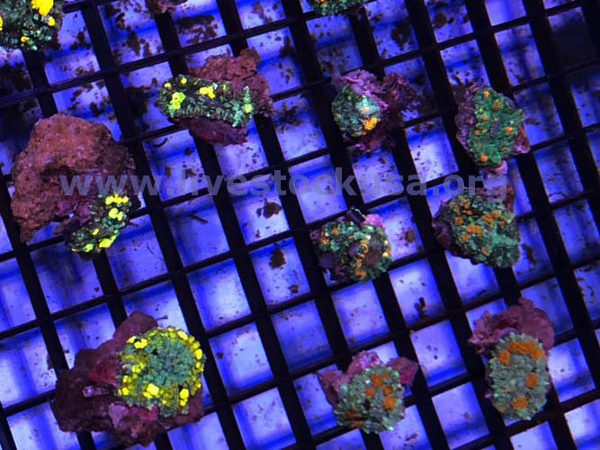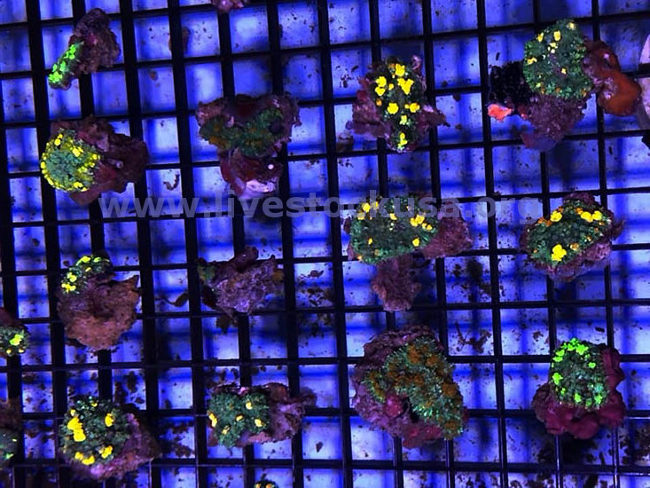 Other types available include:

Asia -
Bounce - Green
Bounce - "Toxic Green"
Bounce - Orange
Bounce - Rainbow
Kryptonite
Jawbreakers
Jawbreakers with hints of red
Yuma - Taiwan Rainbow
Eclectic
Caribbean - on greenhouse list
Ricordea - assorted (no green)
Flower Anemones
St. Thomas - Red
If you have any questions on any of the above, inquire.

Our toll-free phone for calls within the U.S. is open
Monday through Friday from 9:00 a.m. to 5:00 p.m.,
(Central time)
(866) 874-7639

(855) 225-8086
(If you should have trouble with the first number, please use the second one.)
HOME
Our E-mail
birdfish@livestockusa.org

Site Map
All coral photos within this website are copyrighted and may not be used without permission.
All Rights Reserved

© www.livestockusa.org, 2019