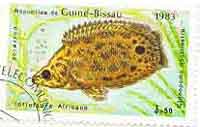 Fish Stamp Collecting
by Birdfish




Well, in case anyone hasn't figured it out,
I am a nerd. :) I have collected stamps since
I was young when my grandfather started me in it.
It is amazing how much you can learn from stamps.
Not the least of which is world geography.
Of course, most countries put their most famous
faces (leaders) on stamps, or, their most
famous places, and often their most amazing animals.


Many countries produce stamps specifically
for the trading and collecting crowd.
Many of these types are often of things not
from their country. Things that will sell,
from Disney stamps or movie stars,
to animals from other countries, anything
that might make collectors buy.
Because if collectors buy them, the producer
does not have to deliver any goods or services!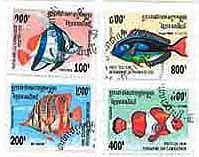 I recently heard that some 10-20% of U.S.
stamps are bought by collectors. That is, the Post Office
does not have to deliver "the goods." It is ALL profit!
You don't have to sort the mail, take it out in rain, sleet,
snow or whatever, and deliver it somewhere! What a deal!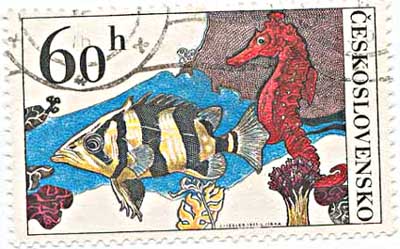 Stamp collectors usually are either hard-core serious
for the money types; or like me, layfolk for pure enjoyment.
The latter group often collects "topicals," which
is a certain subject (topic) matter ... such as
space and aviation, or ships, or air mail stamps,
or in my case, birds and fish. Surprised? :)






As a rule, fish stamps are not valuable collector's items.
Most are very inexpensive, and there is no shortage of
interesting species depicted from interesting places.
You can seek out rare expensive ones though, if you want.
Surely, nearly a thousand species of the world's fish (5%)
have been depicted on postage stamps. It would be interesting
to have them all cataloged. There's a book I would buy!

Note most of these scans are small, just to give you an idea
of how they look. Some have been enlarged to show some
more of the detail though. They all look better in person.
We had to reduce the sizes so all the pictures wouldn't be
such a humongous file. Sorry !