Premium Acropora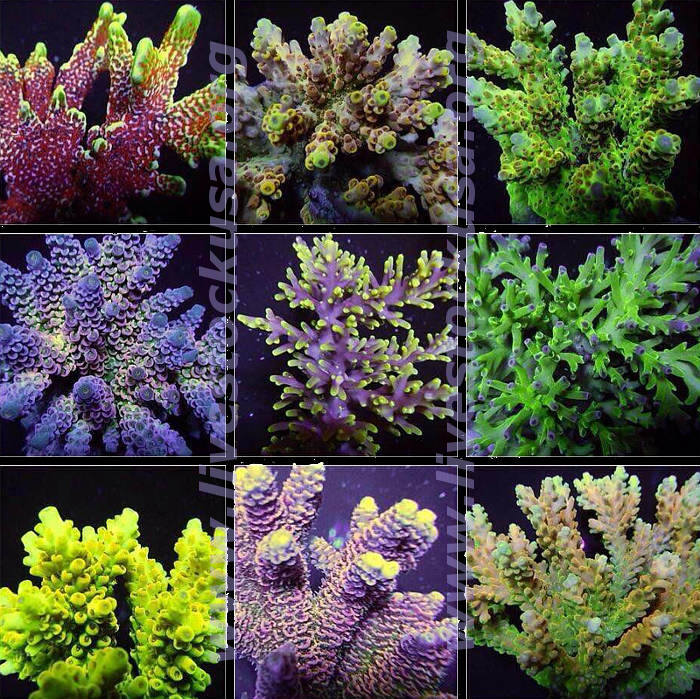 These photos are to give you an idea of the types and colors of cultured Acros this source has. It is not WYS, the only choice you get is whether or not you want a box, yes or no. LOL

Note the photos were taken when the colonies were smaller than the size currently shipping. They are only illustrative not actual. Shipping size is 7-9 cm, which is 2.5-3 inches per colony.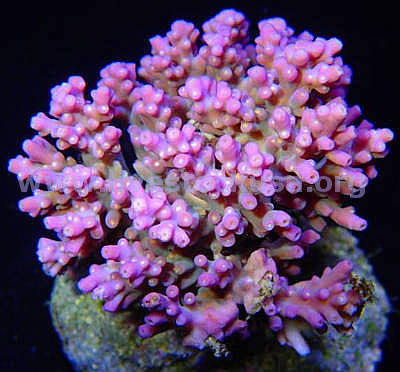 carduus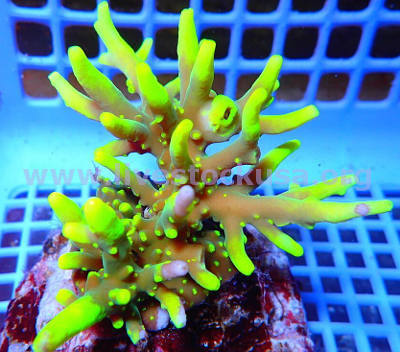 caroliniana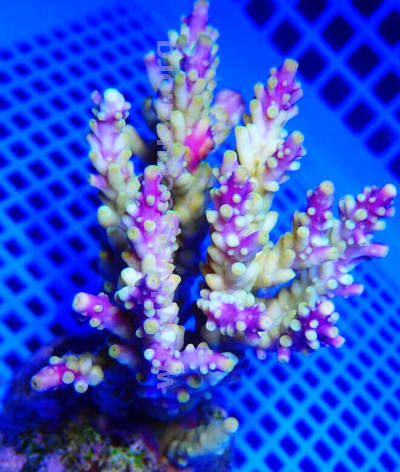 cerealis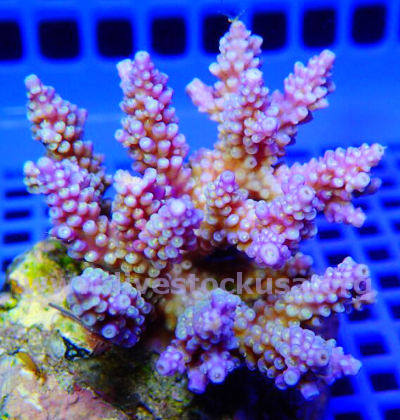 chesterfieldensis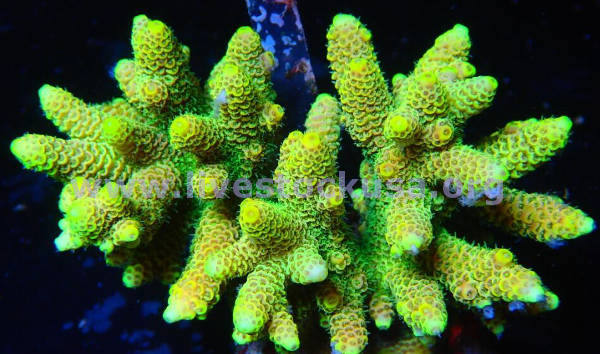 2 color millepora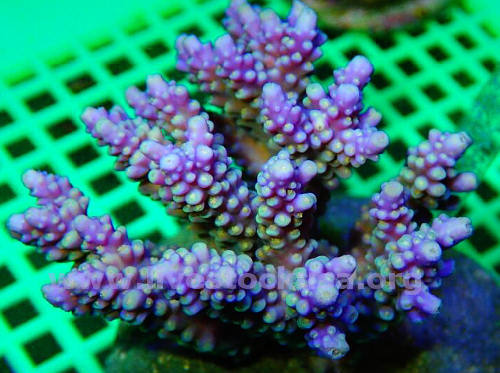 desalwii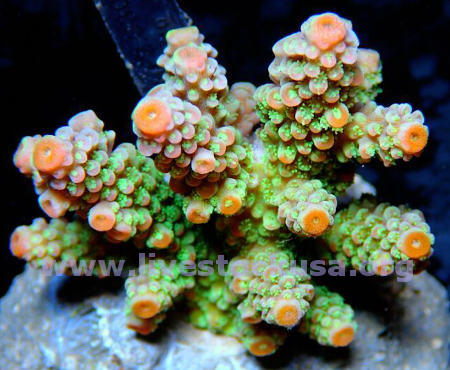 florida red-green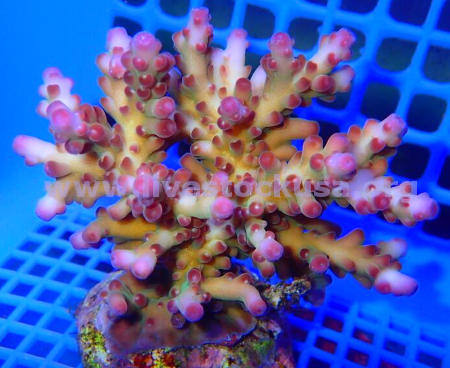 granulosa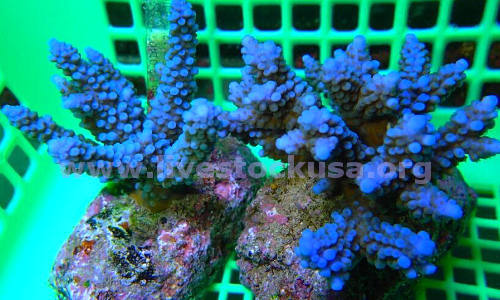 hoeksemai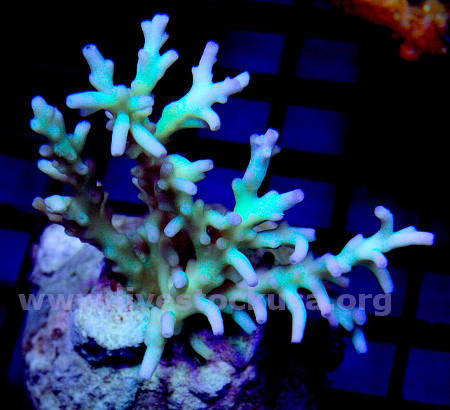 jacquelinae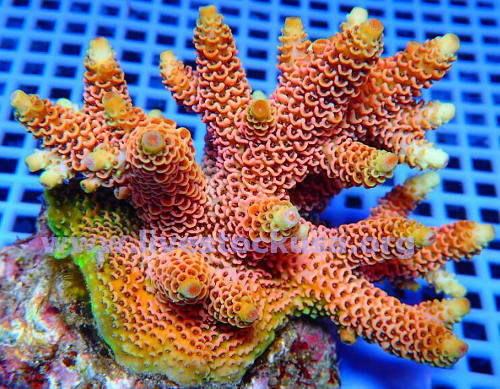 millepora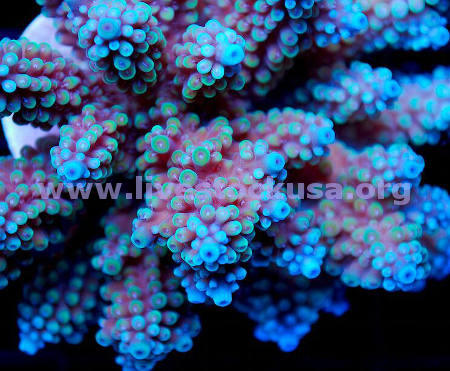 nasuta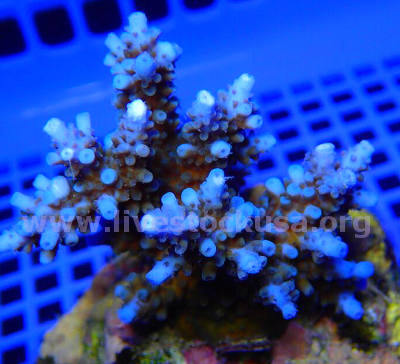 parilis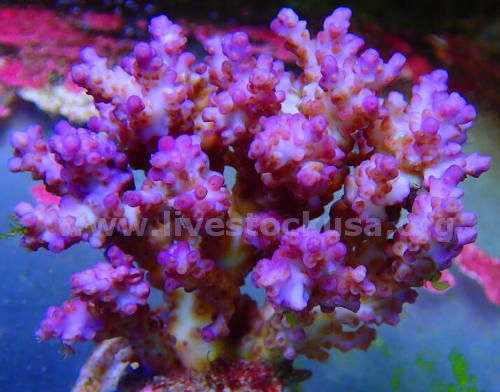 plana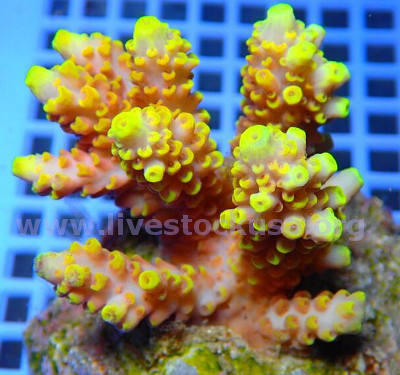 selago
valida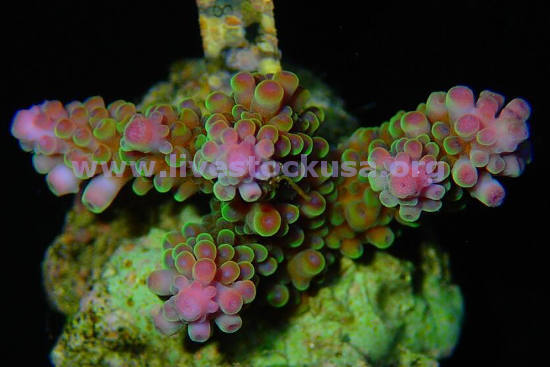 yongei
ORDERING INFORMATION:
Boxes have 22 colonies, two of which are deluxe Montipora, 20 are Acropora, no you can't swap out the Montis. We get to have it their way.
The box is $1200 FOB LAX, no additional charges, except domestic shipping from LAX to your local airport.
(Most recent Adobe .pdf page)
Premium Acropora
Premium Acropora Customer Comments
Terms & Conditions