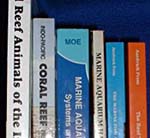 Recommended
Reading
There is a wealth of knowledge available to us in the form of books ... here are some books which are highly recommended ("required reading") ... these are "World Class" books for the marine hobbyist!


These are books which I consider to have been immeasurably important in my understanding of how saltwater tanks work. In a large part, due to the ease of readability and the simplicity of how they communicate the complexities of our hobby. I couldn't imagine my bookshelf without them.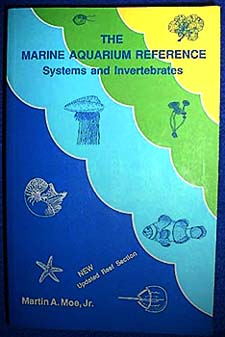 The Marine Aquarium Reference -
Systems and Invertebrates
by Martin A. Moe, Jr.
ISBN 0-939960-05-2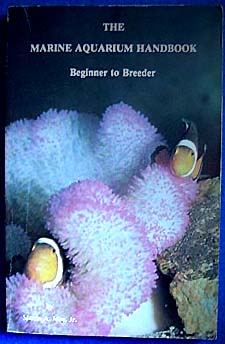 The Marine Aquarium Handbook -
Beginner to Breeder
by Martin A. Moe, Jr.
ISBN 0-939960-02-08
Marine Aquarist's Manual
by Hans A. Baensch
Tetra Press, 1983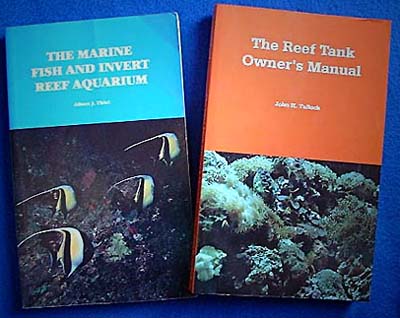 The Marine Fish and Invert Reef Aquarium
by Albert J. Thiel
ISBN 0-945777-04-3
The Reef Tank Owner's Manual
by John H. Tullock
ISBN 0-945777-06-X
The two photo guides below are excellent resources for
identifying many of the invertebrates we see.
They have sections for corals, mollusks, sponges,
slugs, crabs ... the whole spectrum of invertebrates.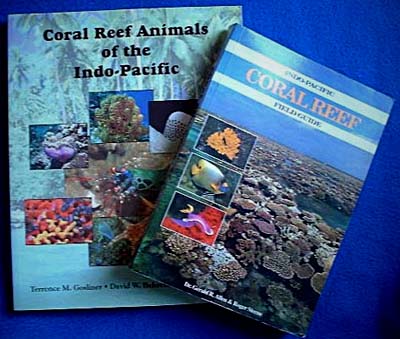 Coral Reef Animals
of the Indo-Pacific
by Godliner, Behrens,
and Williams
Indo-Pacific Coral
Reef Field Guide
by Allen and Steene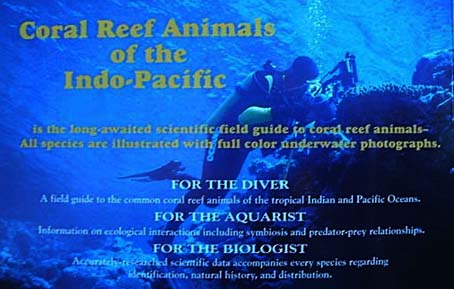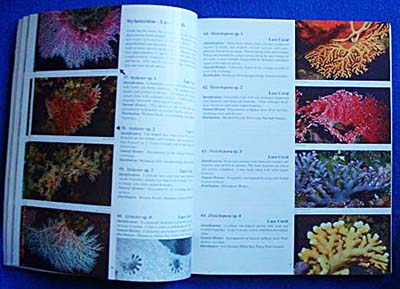 Indo-Pacific Coral Reef Field Guide -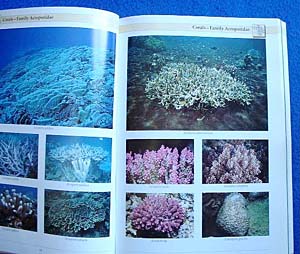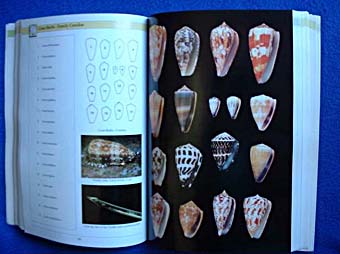 The links below can be used to purchase these fine books at Amazon Books.
The Marine Aquarium Reference: Systems and Invertebrates
Reef Tank Owner's Manual
The Marine Fish and Invert Reef Aquarium: Theory, Technique and Instruments
Indo-Pacific Coral Reef Field Guide
Coral Reef Animals of the Indo-Pacific: Animal Life from Africa to Hawaii Exclusive of the Vertebrates
The Marine Aquarium Reference
Coral Reef Animals of the Indo-Pacific
Indo-Pacific Coral Reef Field Guide