Sarcophytons are often called Mushroom or Toadstool leathers. They generally have a thick stalk with a leathery top, which changes appearance remarkably from fuzzy (when the polyps are all extended), to smooth like leather (when they are retracted.) There are probably over thirty species that come in from time to time, though of course it is impossible to order any one kind. They are great beginner corals and easy to keep. Many of them can produce a toxic slime, so if you lose one, get it out of the tank right away. Some clownfish have been known to accept Sarcophytons as a substitute for anemones.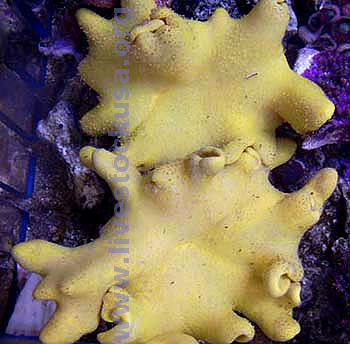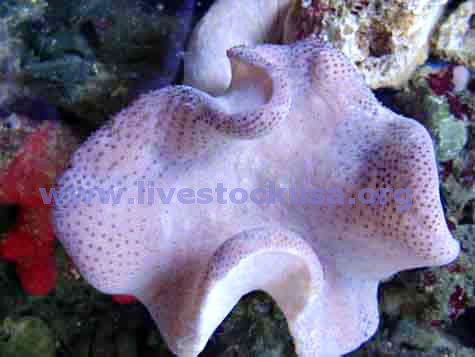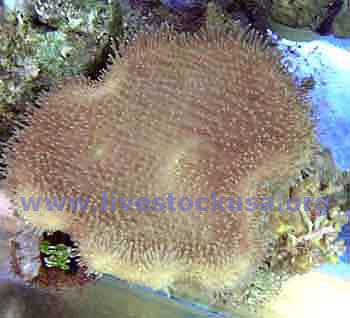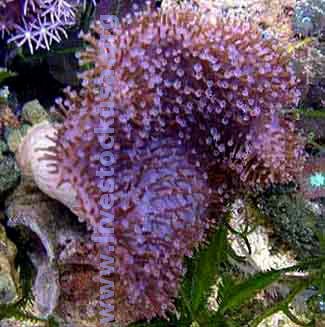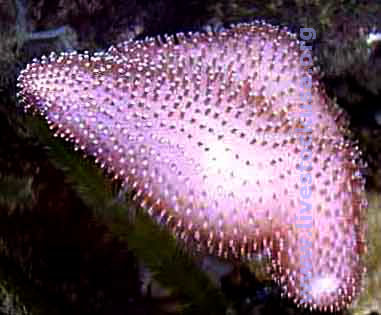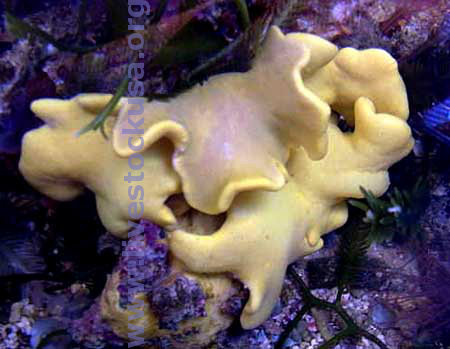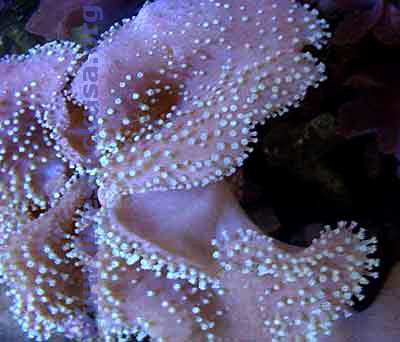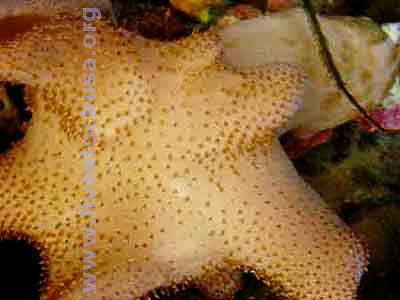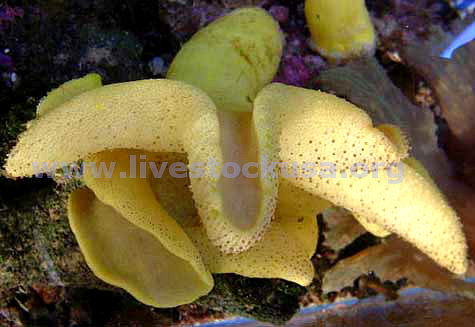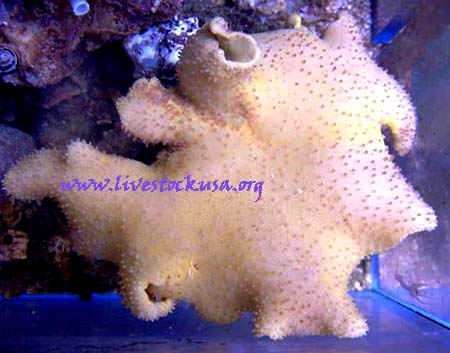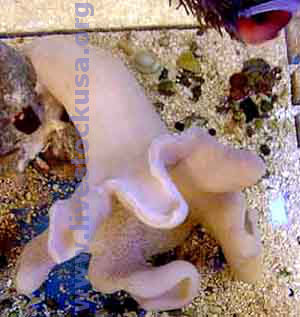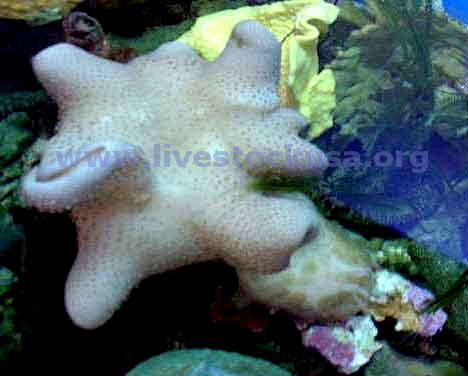 Coral Identification Index
Please do not e-mail photos to us without permission!
HOME
Our E-mail
(birdfish @ livestockusa.org)
To view other pages, you may
choose from topics in dropdown menu ...

Site Map
© www.livestockusa.org 2002-2019
All coral photos within this website are copyrighted and may not be used without permission.
All Rights Reserved