Ultra Zoanthid Frags -
These are frags made from the various ultra zoanthids that come in from Viet Nam.
They are on 1" tiles, most have 15-25 polyps. They are stunning as you can see!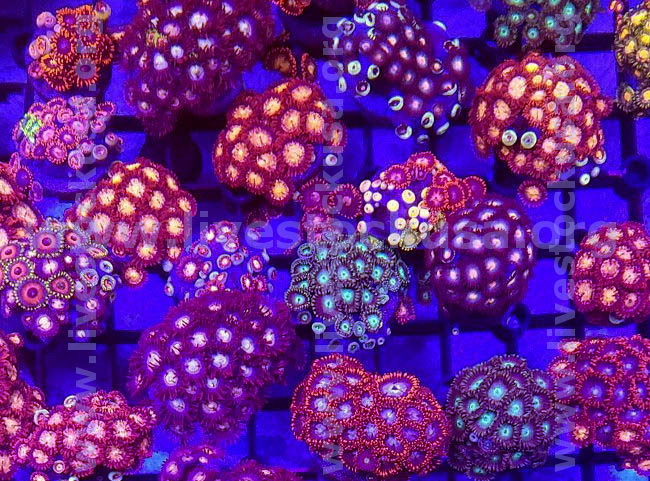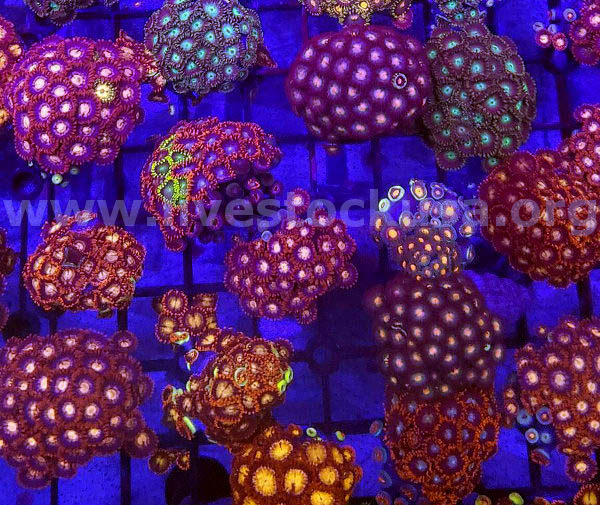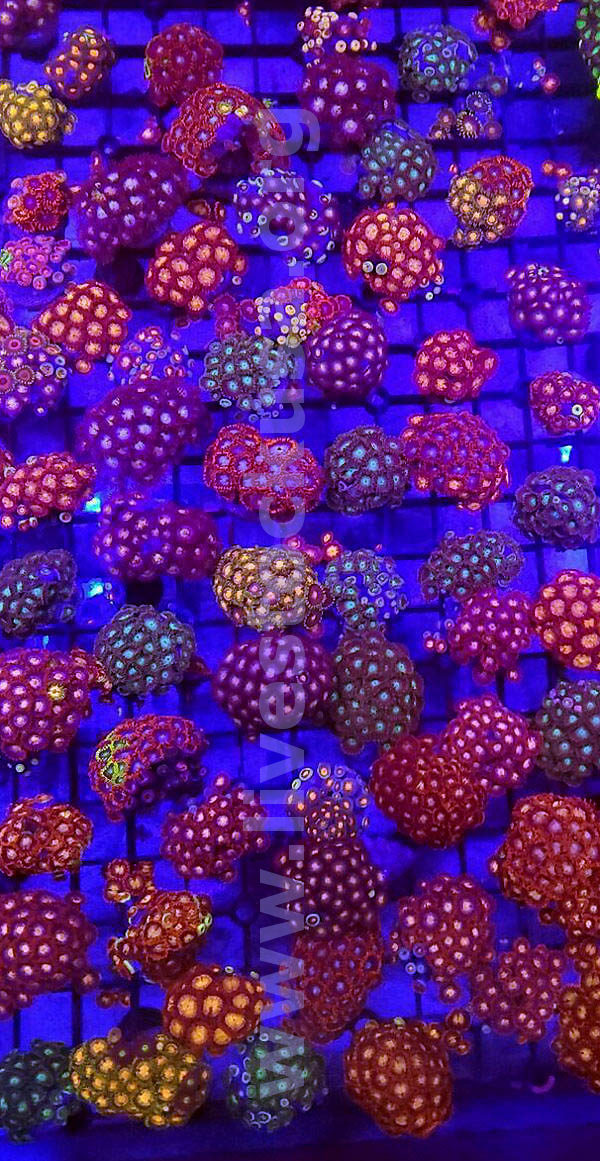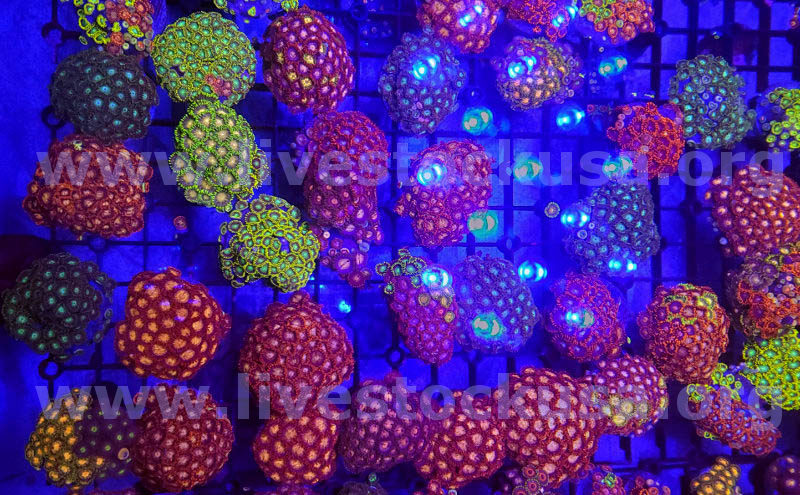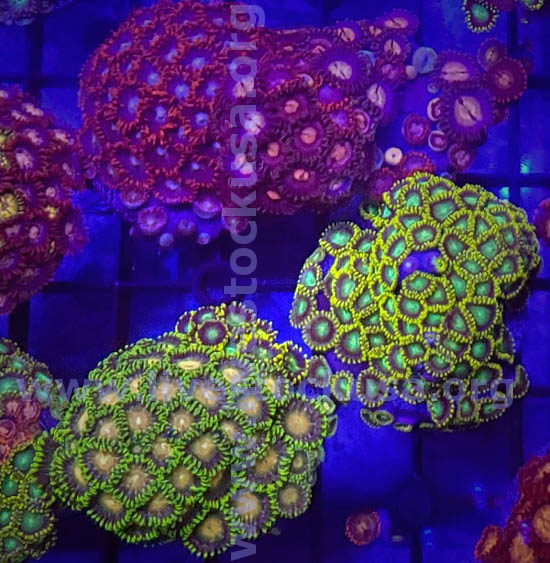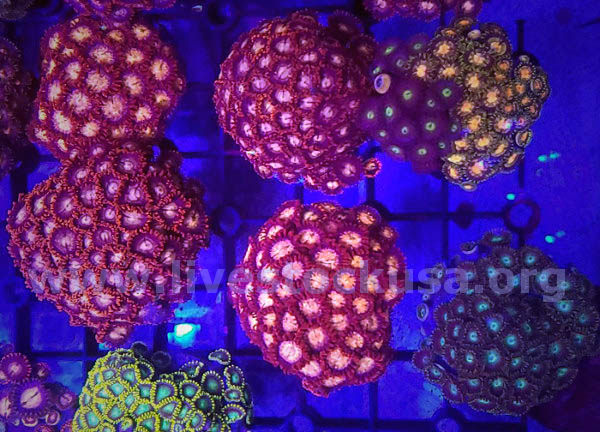 Vietnam Ultra Zoanthid Frags Box
25 pieces per box
$20 each
$500 for the box, plus shipping
Shipping cost to your airport is not included, you will pay your shipping to the airline when you pick up your order.