This top set of photos are all from the Vietnam Ultra box ...
Thanks to Lee in MS for these two nice photos!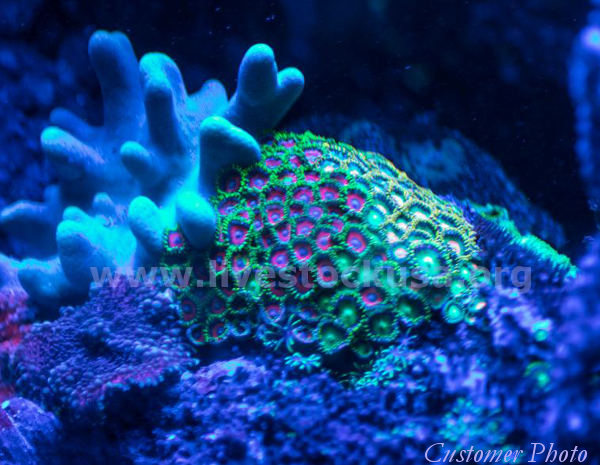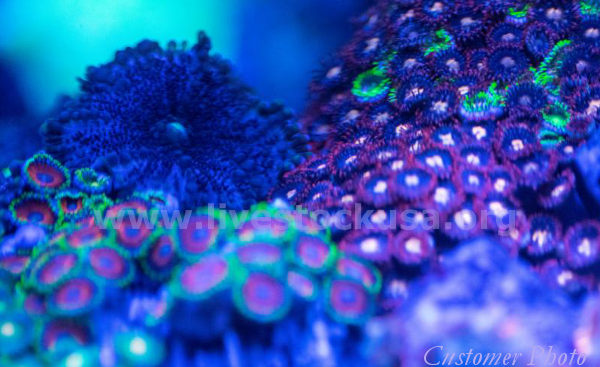 Many thanks to Steve from San Diego, Calif. for sharing the following nine photos with us!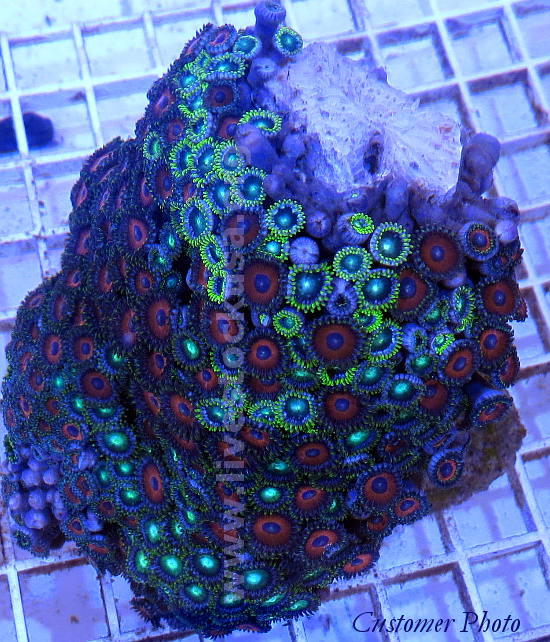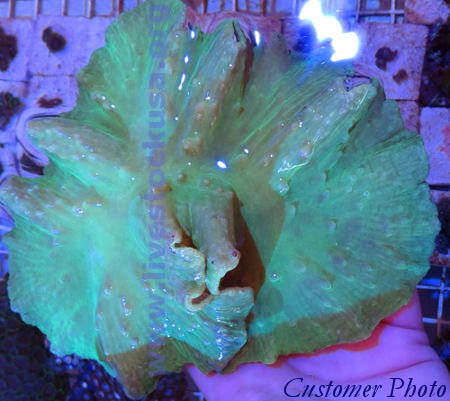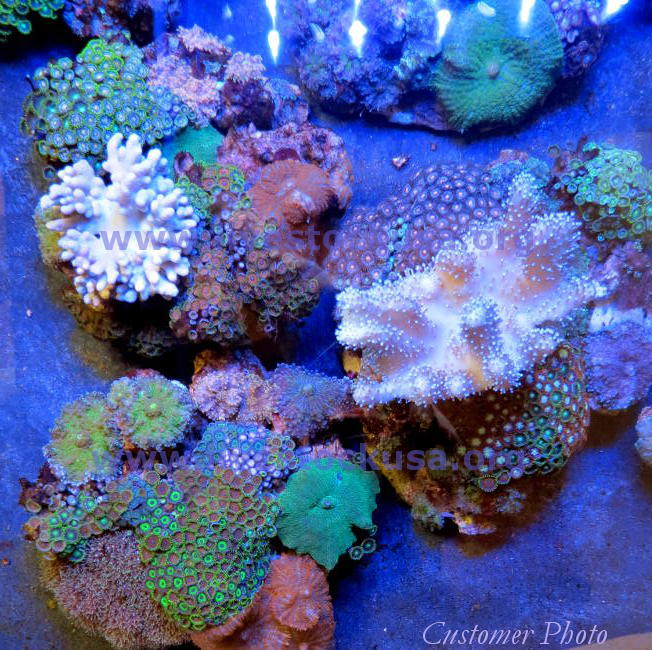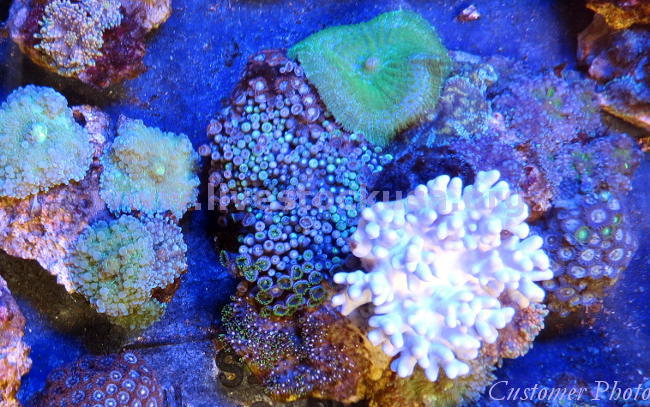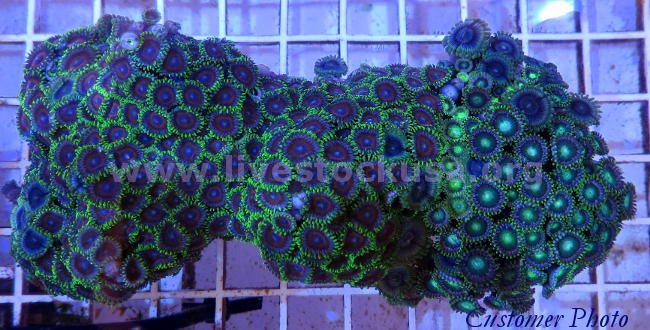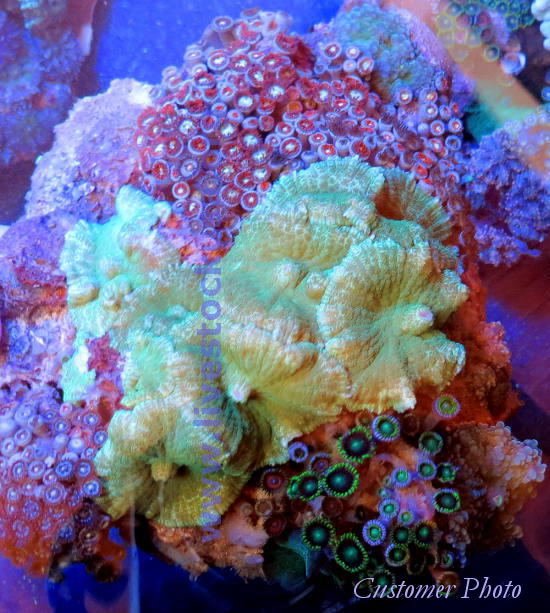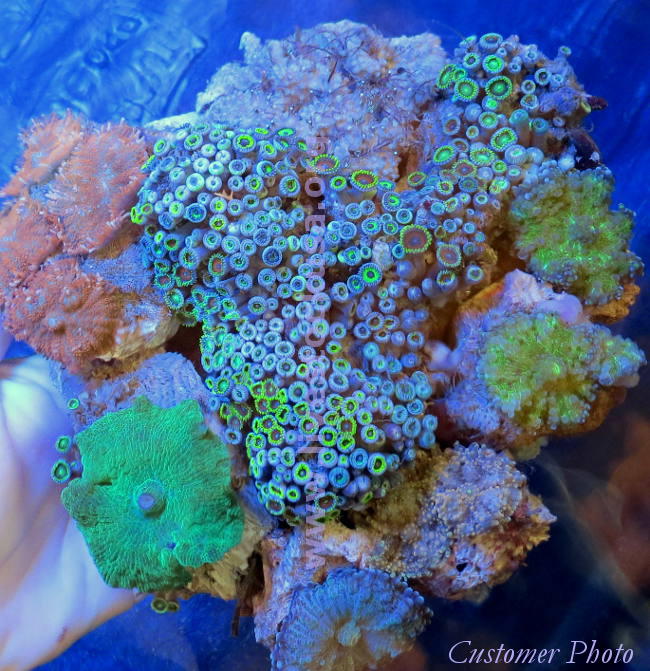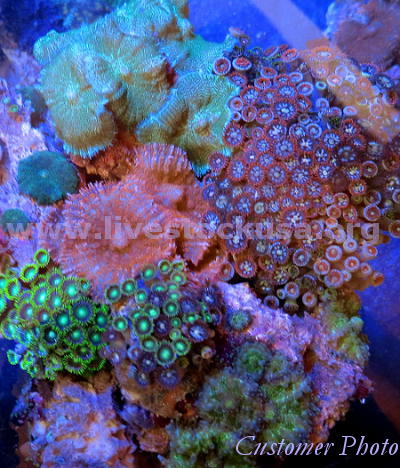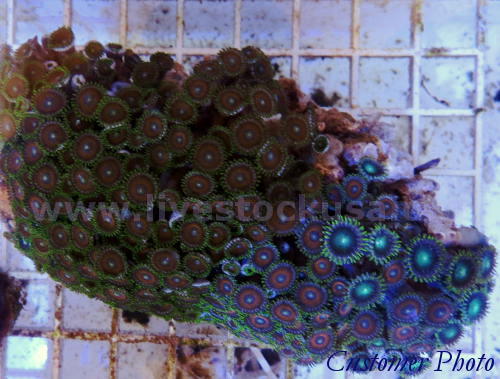 This set of photos are all from the Vietnam "Regular" box ...
Many thanks to Robert V. of Grand Rapids, MI for sharing the following eleven photos with us!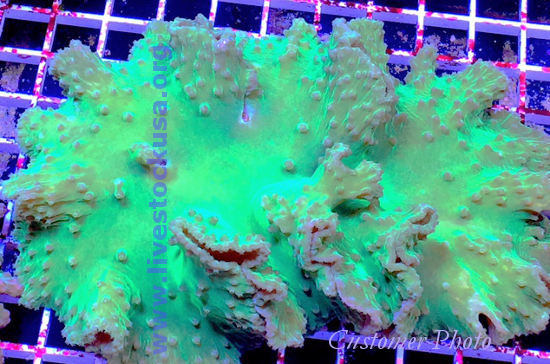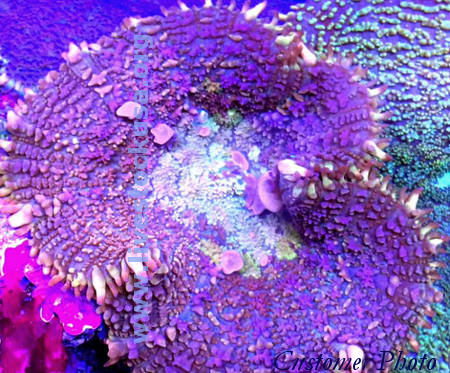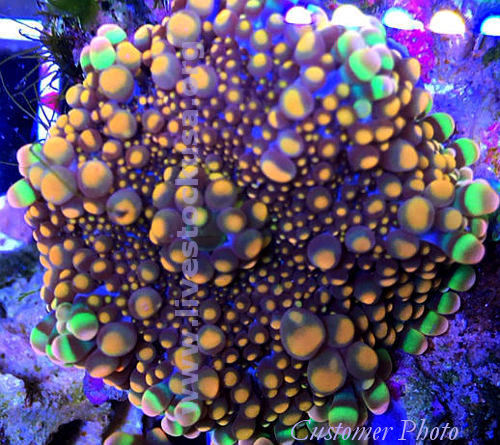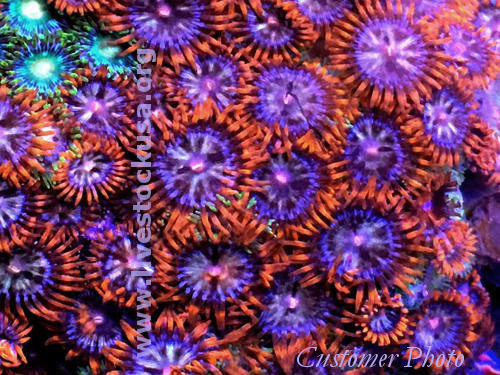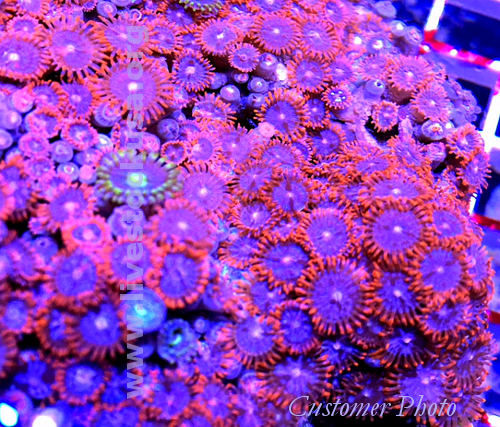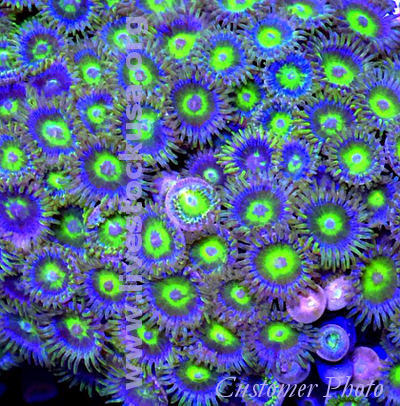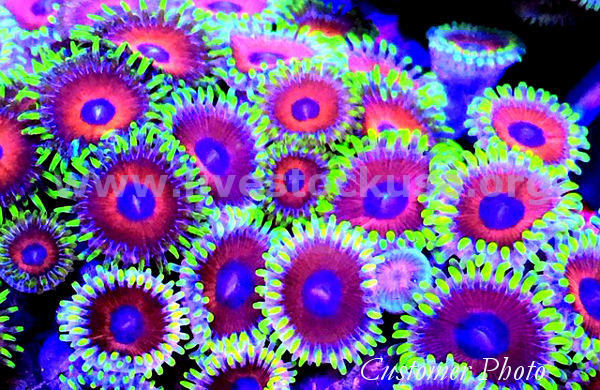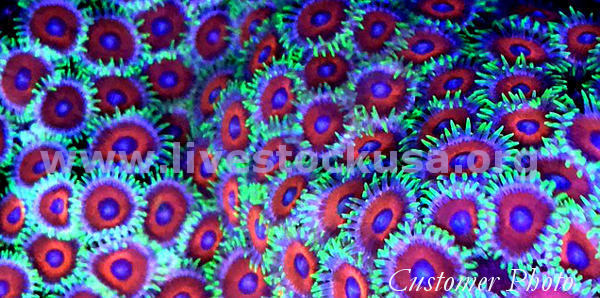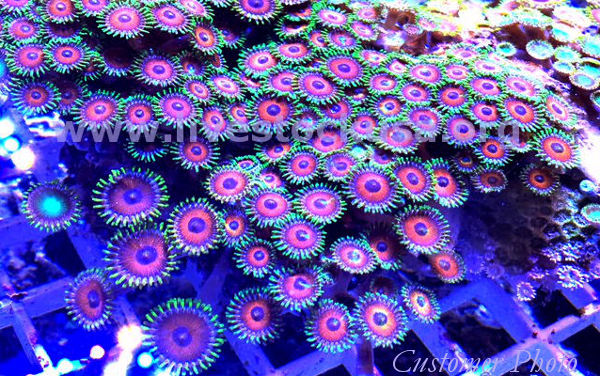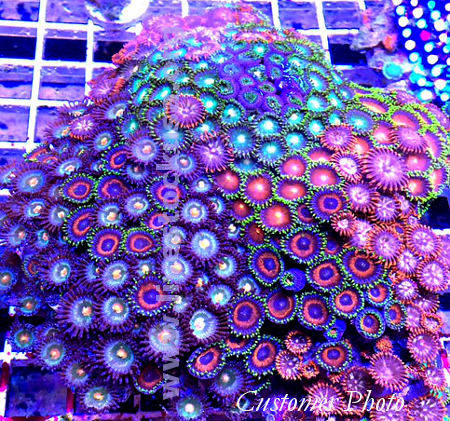 A special THANK YOU to David B. for sharing the following photos with us!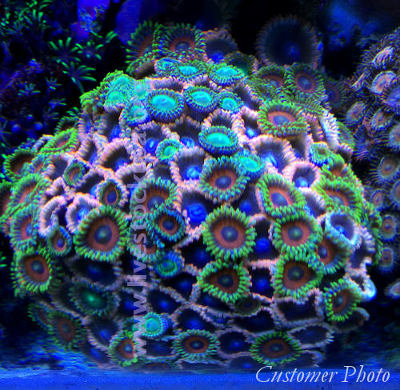 This is one of the Ultra Zoa rocks.
Orange pastel tentacles with dark indigo blue centers
and pale sky blue mouth! OMG! VERY nice.
We can't pick and choose ultra types, but they are ultra.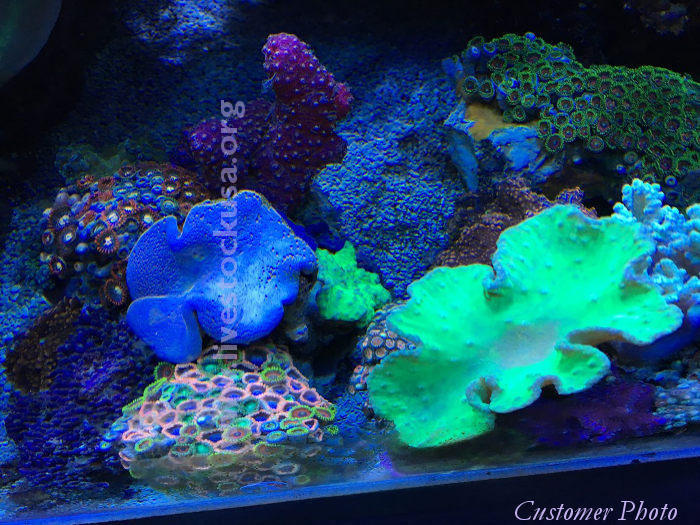 This is Ultra Box stuff ... that is the alien green
flower leather they have. Note that ultra zoa rock
left of the blue sponge or leather, note that zoa
with red tentacles and blue or purple inside that. Ultra baby.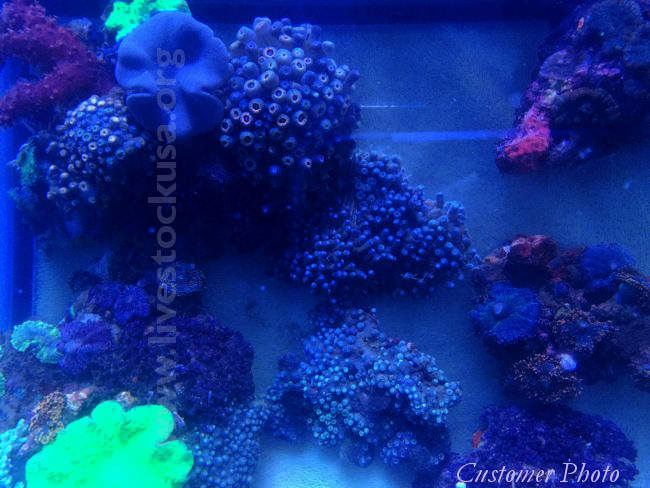 Sometimes the zoas take a few days to open, which can be a week or more.
Some say "Revive" works well on them. They like light and flow.
Look at that ricordea rock at center right.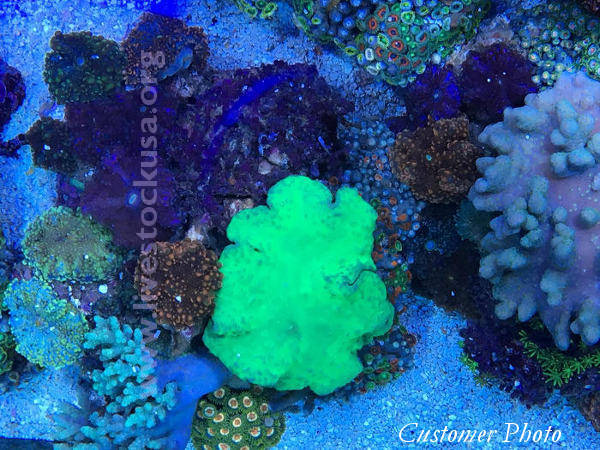 The big piece in center with an alien neon green
flower leather is on a combo rock, with all kinds
of ricordea going to left and above. That is also
another combo rock to right with green short finger
leather surrounded by different ricordea.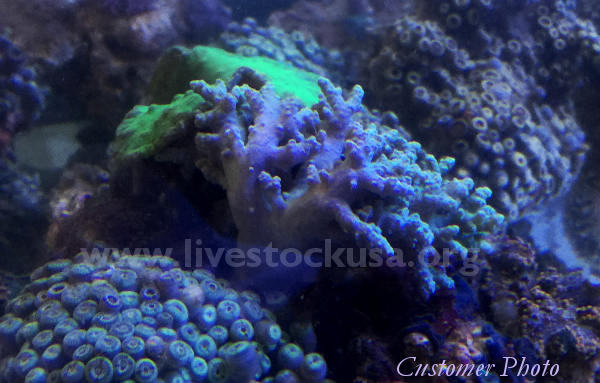 The rocks are covered in zoas. Green short-finger leather in center.
Leathers often arrive deflated and inflate and deflate a few times after shipping.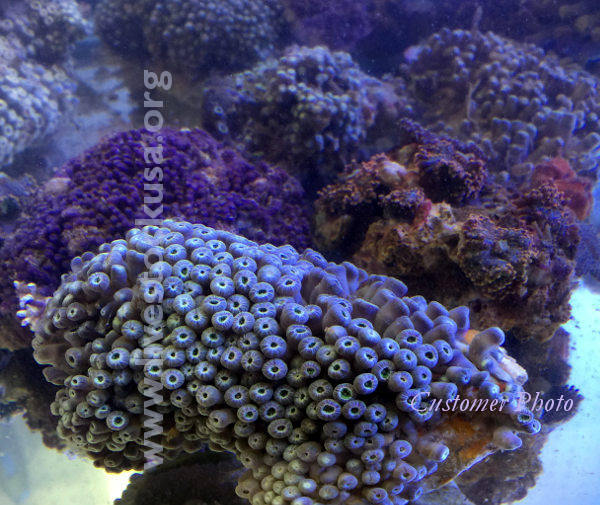 Waiting to open. Orange rics on the right at right center look nice.
Left center, a star polyp, they can take days to open as well.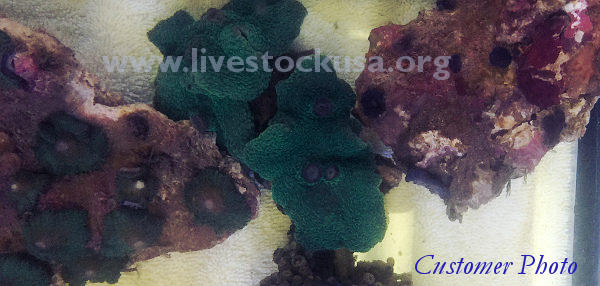 Here are some shroom rocks, probably from
the regular box. The ones on right rock still
contracted from shipping, on the left starting
to open, and in center couldn't wait to get out.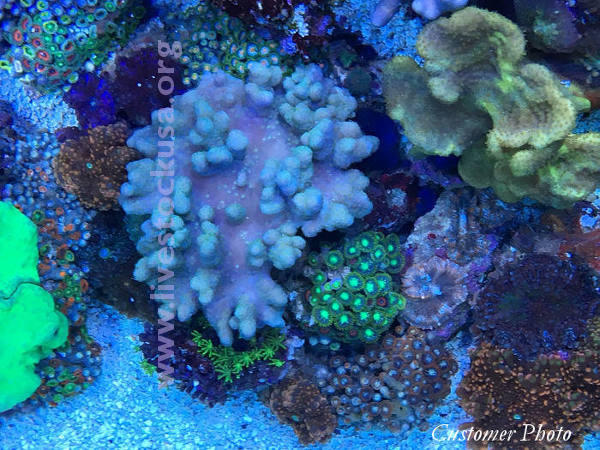 The yellow leather is not Vietnam, but the rest is.
The main piece in center of photo looks like a combo rock
with a big green short finger leatherin the center
and various star polyps, zoas, shrooms including rics,
all around it. A single combo rock can be a foot long
and 5 lbs., all covered in stuff like this.
Cultured and awesome.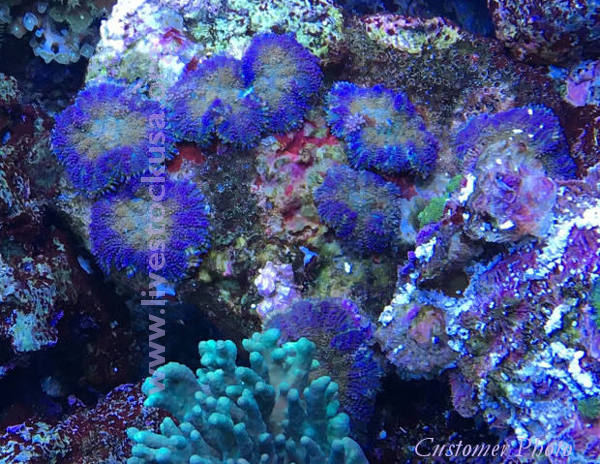 This is an awesome shroom type. With Vietnam, it is
typical that you will see weird shrooms you never saw
that are way out of the mainstream bread and butter.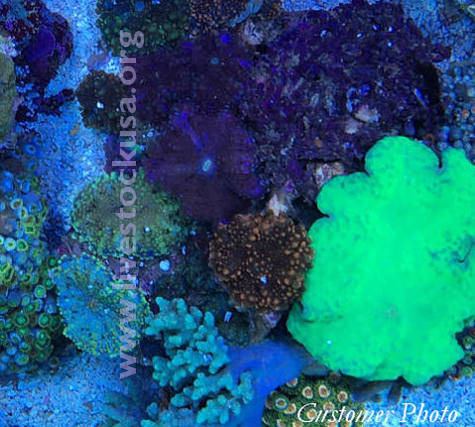 There are some fancy ricordea mushrooms on this rock,
one just above dead center I can barely see is purple.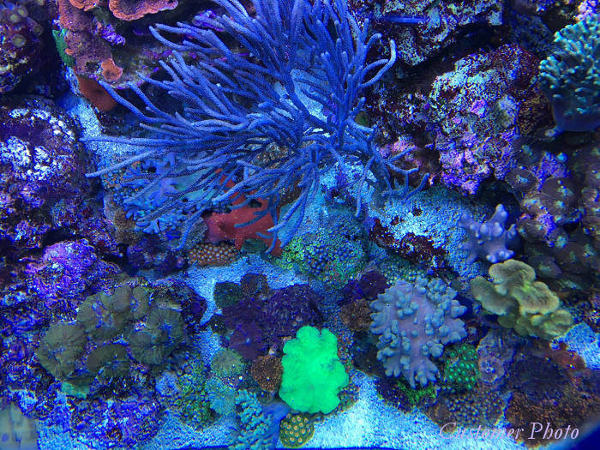 The blue finger thingie (gorgonian methinks?) and the yellow
Leather is not Viet Nam, but the rest is.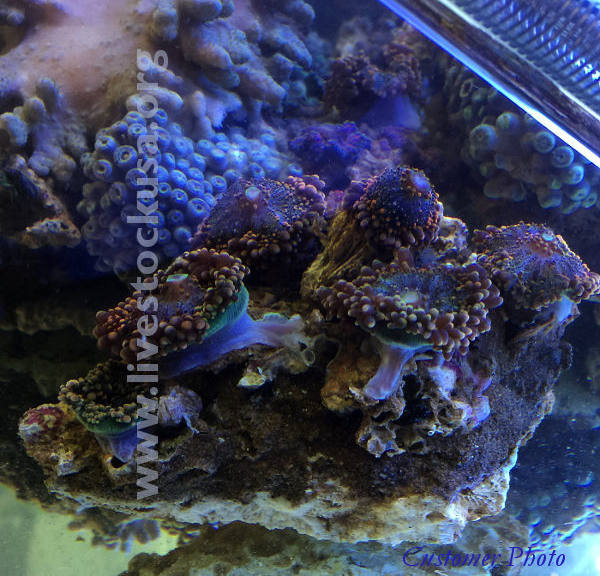 Orange and purple ricordea, beautiful!
Just starting to open up fully.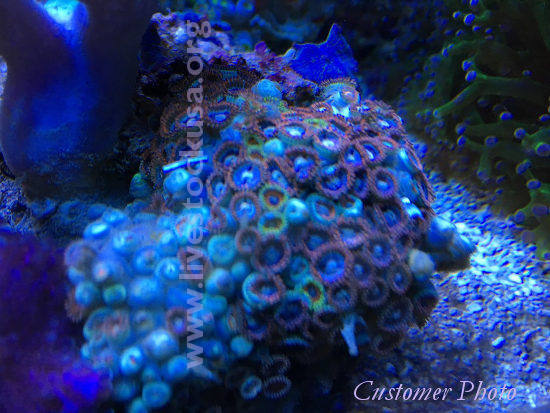 Ultra Nam zoas, purple blue centers with red tentacles!
Awesome!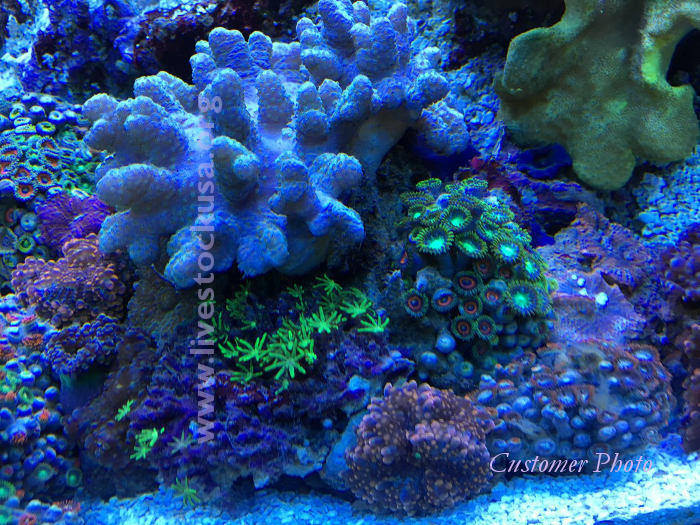 This is a combo rock.
They culture fancy zoas, awesome rics, neon star polyps
and usually a fancy leather or two on one big rock.
They are awesome pieces, ultra grade eye candy.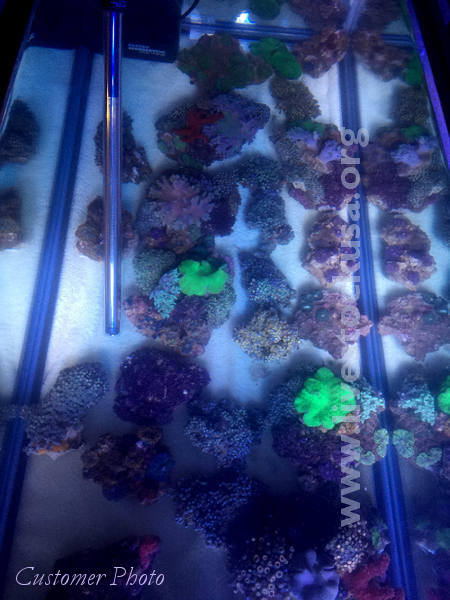 This is a photo of a just arrived box after being
put into quarantine for observation, before moving
them to a more permanent home. You often can't
tell how good it is going to be for a day or few
as things open back up. As they do you will keep
getting more and more excited, nose prints all over the glass...