Our Earth Day Page
Important information for those who care about the future of our planet
"Look deep into nature, and then you will understand everything better."
- Albert Einstein
The planet we live on appears to be a huge sphere, but itís really quite small in the grand scheme of things. While appreciating the natural wonders and the creatures inhabiting this planet, itís hard to ignore that there are many global patterns that are destroying our special place in the universe.

Quality of life is important to all of the planet's inhabitants. It is already a certainty that future generations will find themselves with a world that has been deteriorated through abuse and neglect.

While scientists fiercely work at predicting what will happen if we remain on a destructive path, our planet Earth continues to suffer at an alarming rate. Viewing a satellite photo may not reveal what's missing Ö but, under closer inspection, there is a frightening amount of missing pieces.

This is why are we urging you to take note Ö because you found our website and by doing so, it probably also means that you enjoy and have an appreciation for the world's oceans. All of the creatures that fascinate us may soon become needlessly extinct. If future generations are to enjoy these animals, itís up to us today to help them survive. Life in our aquariums is a wonderful thing Ö life in the natural environment is no less.

We rely on the planet to be a healthy one, so anything we do to help makes a difference, even in the "smallest" of ways ... thatís what this Earth page is all about Ö learning about the issues that need our attention, and how we can make a positive difference.

We hope you will enjoy the links we have found to share here. You may learn something you may not have previously known that can help you in your appreciation, enjoyment, and protection of our planet. We're learning more all the time, we hope you do too!
We first began our Earth Page in 2007 and have collected many interesting links, which have now categorized here, removing expired pages as we become aware of them. There is a lot of good reading within these links! Enjoy!
Ocean –
Reviving Our Oceans
Changing the way we think about and manage our oceans


Ocean Acidification: The Other CO2 Problem


Ocean and Water-related Links
Natural Resources Defense Council


Black Coral Study
Also of note ... a colony of Black Coral was discovered in the Gulf of Mexico, near the site of the 2010 oil spill ... scientists say it's 2,000 years old and lives 1,000 feet down, about 21 miles northeast of the BP well.
Ocean Programs
Center for Biological Diversity
Marine Environments –
The major threats to coral reefs


Coral Reefs


Biosphere Tetiaroa
Tetiaroa is an atoll in the Society Islands of French Polynesia


Basic facts about mangroves


What is happening to the mangrove forests


Wetland Ecosystems of North America
What's the difference between a marsh, a bog, a swamp, and a saltmarsh?
Nice descriptions here at the website of the Brooklyn Botanic Garden.
Pollution –
Categories of Pollution: Nonpoint Source


A Brief History of Pollution


This is an interesting series of articles in blog format presented by Wired Science ...
CO2 Pollution Could Erase Coral Reefs


NOAA Fisheries

NOAA Fisheries is responsible for the stewardship of the nation's ocean resources and their habitat




New York - New Jersey Area Shoreline Issues


Rubber Duckies Show Ocean Currents


The Midway Project


"Albatross" - film about damaging plastics in the ocean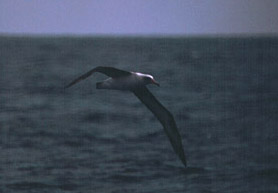 Study by NOAA and Partners
Gulf Dolphins Severely Ill


Environmental Overview of Sulawesi
"More species are threatened with extinction in Indonesia than any other country on Earth."


Oil & Ice
Documentary on the beauty and controversy of the Arctic National Wildlife Refuge
Invasive Species –
100 of the World's Worst Invasive Alien Species
Global Invasive Species Database


Northern Pacific Seastar - Asterias amurensis


European Green Crab - Carcinus maenas


Eichhornia crassipes - (aquatic plant)


Carpet Seasquirt Discovered in Sitka, Alaska
Didemnum vexillum - includes video
Children's Pages –
For Junior Aquarists - interesting pages on tides, oceans, ocean topography, coral reefs, as well as an assortment of climate topics, such as atmosphere, seasons, weather, and more, presented in slide shows.


Make Waves - Assorted Ocean Topics


Our Water World: The Blue Planet


Click on the buttons to hear ...
...a variety of whale sounds


The Air We Breathe Picture Book
by NASA for grades K-4


What's it like where you live?

Biomes of the world

Freshwater and marine ecosystems are explored in this wonderful educational website presented by the Missouri Botanical Gardens


Introduction to Plants


Seven Natural Wonders of the World



Coloring pages for young children ...

Albatross


Manta Ray


Chambered Nautilus
Environmental Organizations –
American Rivers
Native North American fish are imperiled in our country due to pollution in U.S. waterways. We tend to take our own native fish for granted, while many are highly sought-after prizes in other countries.


Natural Resources Defense Council


BirdLife International


The Ocean Cleanup


American Cetacean Society


Cetacean Society International


Sea Turtle Survival League


rachelcarson.org
"The more clearly we can focus our attention on the wonders and realities of the universe about us, the less taste we shall have for destruction." ó Rachel Carson
Everyday Green Habits –
Green Living Tips
... from the World Wildlife Fund


Seafood Watch ...
Healthy Choices for Healthy Oceans


How to Properly Dispose of a Mercury Thermometer

Lots of resources on how you can make a difference with everyday habits & lifestyle choices ...
New Dream


Endangered Species Ringtones
A FEW THINGS YOU CAN DO (OR NOT DO) TO HELP ...

Only attempt to keep animals you can take proper care of ...

As aquariasts, we have a responsibility to be good stewards of the environment. We should not attempt to keep animals that we are incapable of keeping and realize our limitations. Buy books, do research, use the Web and make yourself knowledgeable about what you want to keep before you buy it.

Do not release non-natives ...
The worst sin an aquarist can commit is to release any non-native form of life into our natural waters. Fresh or salt water, plant or animal, there is never a good reason to introduce animals from our homes to the wild.

Don't drive the trade of illegal animals ...
Most of us are aware of the Clarion Angel debacle of '04. (Illegal, endangered fish smuggled to L.A.; wholesalers selling to stores for the hobbyist.) When you ask for illegal animals, you are driving the trade. Leopard Sharks are another example of a fish we are all completely unprepared to provide a proper environment for.
World Wildlife Fund
You may use the link above if you would like to help support the World Wildlife Fund.


Back to top



Visit our page of thoughts and essays ...
Live Rock, Corals, Reefs and Conservation

(Crocea Clam)



Thanks for visiting!
Our Toll-free Phone:
(866) 874-7639

(855) 225-8086
Monday through Friday from 9:00 a.m. to 5:00 p.m. (Central Time)
(If you have trouble with the first number, please use the second one.)
Our E-mail
birdfish@livestockusa.org










Phone: (866) 874-7639 or (855) 225-8086
E-mail: birdfish@livestockusa.org
Mon-Fri, 9am-5pm Central



© www.livestockusa.org, 2007-2023