Our Earth Page

Interesting Links and Archived Earth Day Pages
The planet we live on appears to be a huge sphere,
but itís really quite small in the grand scheme of things.
While appreciating the natural wonders and the creatures
inhabiting this planet, itís hard to ignore that there are
many global patterns that are destroying our special
place in the universe.
Quality of life is important to all of the planet's inhabitants.
It is already a certainty that future generations will find
themselves with a world that has been deteriorated
through abuse and neglect.
While scientists fiercely work at predicting what will
happen if we remain on a destructive path, our planet
Earth continues to suffer at an alarming rate.
Viewing a satellite photo may not reveal what's
missing Ö but, under closer inspection, there is
a frightening amount of missing pieces.
This is why are we urging you to take note Ö because
you found our website and by doing so, it probably
also means that you enjoy and have an appreciation
for the world's oceans. All of the creatures that
fascinate us may soon become needlessly extinct.
If future generations are to enjoy these animals, itís
up to us today to help them survive. Life in our
aquariums is a wonderful thing Ö life in the natural
environment is no less.
We rely on the planet to be a healthy one, so anything
we do to help makes a difference, even in the "smallest"
of ways ... thatís what these Earth pages are all about Ö
learning about the issues that need our attention,
and how we can make a positive difference.
We hope you will enjoy the handful of links we have
found to share here. You may learn something you
may not have previously known that can help you in
your appreciation, enjoyment, and protection of our
planet. We're learning more all the time,
we hope you do too!
Coral Reefs: Assessing the Threat
Reefs at Risk in the Caribbean
Quiz - Sensitivity of Reefs
Seafood Watch ...
Healthy Choices for Healthy Oceans
Green Tips - Ways You Can Help
Save paper ... how to get off of junk mail lists
How to Properly Dispose of a Mercury Thermometer
Lots of resources on how you can make a
difference with everyday habits & lifestyle choices ...
New Dream
Native North American fish are imperiled
in our country due to pollution in U.S. waterways.
We tend to take our own native fish for granted,
while many are highly sought-after prizes in other countries.
Here are some organizations dedicated
to the protection of rivers and streams ...
American Rivers
Natural Resources Defense Council
Some fun sites for kids ...
Assorted Ocean Topics ...
Make Waves
Our Water World: The Blue Planet
Click on the buttons to hear a variety of whale sounds
~~~~
Get world environmental news or check the archive
for interesting articles ...
Environmental Health News
Environmental News from Around the Globe, including ...
"The Daily Grist" News Articles
Presented by the Union of Concerned Scientists,
an informative page about a serious problem ...
Global Warming FAQ
Global Climate Change Article - Very Interesting Reading
~~~~
A FEW THINGS YOU CAN DO (OR NOT DO) TO HELP ...
Only attempt to keep animals you can take proper care of ...
As aquariasts, we have a responsibility to be good stewards
of the environment. We should not attempt to keep animals
that we are incapable of keeping and realize our limitations.
Buy books, do research, use the Web and make yourself
knowledgeable about what you want to keep before you buy it.
Don't release non-natives ...
The worst sin an aquarist can commit is to release any
non-native form of life into our natural waters.
Fresh or salt water, plant or animal, there is never
a good reason to introduce animals from our
homes to the wild.
Don't drive the trade of illegal animals ...
Most of us are aware of the Clarion Angel debacle of '04.
(Illegal, endangered fish smuggled to L.A.; wholesalers
selling to stores for the hobbyist.) When you ask
for illegal animals, you are driving the trade.
Leopard Sharks are another example of a fish we
are all completely unprepared to provide
a proper environment for.
Visit our page of
thoughts and essays ...
Live Rock, Corals,
Reefs and Conservation
Our Earth Day page has been around for awhile ... the following links are taken from earlier pages, which are now archived below. Note that some of the links may no longer be working ... this page is currently under reconstruction and bad links will be removed soon!
From our 2011 Earth Day Page:
Thanks for visiting this year's edition of our Earth Day page ... we hope you will learn something new about our planet and perhaps decide to become more involved with each day you live on it!
We will be exploring some various topics this year that should be interesting, from invasive species to rubber duckies ... so have fun!
Some interesting links and articles ...
Marine Invaders - Slide Show
"The most effective way to reduce the threat of marine invasives
is to prevent them from being introduced in the first place."
100 of the World's Worst Invasive Alien Species
Additional information ...
Northern Pacific Seastar -
Asterias amurensis
European Green Crab -
Carcinus maenas
Eichhornia crassipes -
(aquatic plant)
Carpet Seasquirt Discovered in Sitka, Alaska
Didemnum vexillum - includes video
Mercury Appearing in Albatross Feathers
"Albatross feathers from the past 120 years have
shown an increase in a type of toxic mercury
that likely comes from human pollution."
Rubber Duckies Show Ocean Currents
(Scientists turn litter into a lesson)
Mekong Dam Proposal in Laos
"The 3,000-mile river, which winds
from China's Tibetan Plateau through
Myanmar, Thailand, Laos, Cambodia and Vietnam,
is home to nearly 1,000 freshwater fish species ..."
World's Largest Forest of
Rare Black Coral Found in Mediterranean
... for additional information, see ...
Black Coral Study
Also of note ... a colony of Black Coral was discovered in the Gulf of Mexico, near the site of the 2010 oil spill ... scientists say it's 2,000 years old and lives 1,000 feet down, about 21 miles northeast of the BP well.
"Look deep into nature, and then you will understand everything better."
- Albert Einstein
Environmental News Pages -
envirolink.org
Environmental News Network
Environmental News Service
Some news we have not been hearing a lot about ...
... oil spill at Tristan da Cunha (south Atlantic, off of South Africa) ... affecting islands which seabirds and penguins inhabit ... here is a bit of info. for you ...
Nightingale Island Footage
"The more clearly we can focus our attention on the wonders and realities of the universe about us, the less taste we shall have for destruction." ó Rachel Carson
www.rachelcarson.org
You may use the link box above
if you would like to help support
the World Wildlife Fund.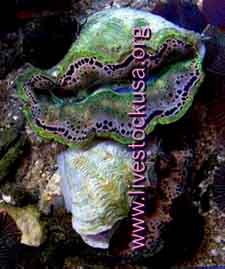 (Crocea Clam)
For children ...
Giant Clam coloring page
From our 2010 Earth Day Page:
Birdfish's Editorial:
We are living in some very tough times, and it is even worse for the environment. Lots of things that would be of benefit to the planet were planned and ready to do, but now have been put on hold. Money that was allocated for countless projects for conservation, habitat restoration, preservation, and improvement, is simply not there now. For people personally, and for the environment, the world has been hit very hard by the economic downturn.

Many various assaults on the environment, however, continue unabated. Here in our backyard in some states, fracking for natural gas has caused people's wells, their water, to become flammable ... dogs have stopped drinking it. chemicals pumped into the ground to frack for natural gas extraction got magically exempted from the Clean Water Act several years ago. Had it not been "loop-holed" exempt, it would not be legal. Yet we are putting this chemical, and thousands of others, into our water tables. Big business is making the rules now in case you haven't noticed.

Natural resources is what the world is made of and if we just think we can extract anything no matter how we poison the water table to get it, the ecosystems will collapse. Imagine a world without clean air, water, soil, and forests. There is no future in this mentality, only easy money for a few that think a pile of money will buy them out of any trouble that comes. "Money doesn't talk, it swears." - Bob Dylan. He was right.

We burn coal and oil like it's a good thing; many litter like mad in lots of places, in some places literally filling the sea with plastic and trash. We treat our waterways like industrial sewers, while our energy prices are ridiculously off the charts, and the utility companies fight solar power, as in Hawai'i where they burn fossil fuels for electricity! Record profits for any and all energy profiteers (ought to all be non-profit or nearly so like it used to be) from oil to gas, water, electricity. The tail is wagging the dog as I'm sure many of you folks have noticed, on way too many levels. That is not the direction that will help us live healthy tomorrow. Much like how the big financial institutions yelled "no regulation" until they yelled "bailout." Hopefully intelligence will prevail before it is too late.

The March 2010 CITES meeting just decided to do nothing about Atlantic Bluefin Tuna overfishing which has lowered the population by 90% in 60 years or less. And they didn't do anything about shark finning - killing sharks just to cut their fins off and throw them back. Most of the shark fin is eaten in China as soup, the Bluefin mostly is eaten in Japan as sashami or sushi.

We must stop over-fishing by commercial and foreign pirates (rampant worldwide and estimated at double the known legal take) interests. Bottom dragging dredges probably kill more corals annually than the hobby takes. There has to be a point before extinction when we say there are not enough to ensure continued existence of a fishery.

We've removed Cod, soon Bluefin Tuna, and several others from the ecosystem. We are still doing the same stupid thing going from fish to fish, not learning, not changing our take, with better efficiency and technology. All over the world, the assault is continuous, around the clock.

In the 1800's, boats were fast enough (with sails) to eliminate most of the world's whales. Most have recovered with protection, except the Right Whale, the right one to kill. It is still barely hanging on in the North Atlantic. Now we use battleships and cruisers to fish from, miles of long nets you wouldn't believe, and sonar to know where to put them, catches plumetting everywhere, sizes down, no more big fish, exploitation rampant, as we overfish the sea to death.

All the fishing boats off California shot every shark they saw from the 1940 and 50's at least, I saw it in the 60's and 70's, until finally sharks collapsed, and now you see the sea lion explosion on the news, taking over docks by the hundreds, and wiping out salmon when they return to rivers to spawn. The sharks weren't really competing with the fisherman, just stealing the wounded fish on their line sometimes. Turns out the sea lion was the real competitor, and now without sharks to keep them in control, they are out of control doing more damage than sharks ever did. That is home spun biology in action. The people doing what looked to them like "solving the problem" which invariably results in a bigger problem.

Who thinks all this abuse won't have results and ramifications? Every sea has it species that are commercially extinct, or racing towards it due to lack of will, care, and enforcement. Or wiped out due to foreign exotic invaders brought with ship ballast water. Preventable, yet wiped out fisheries examples abound. Now we have Cerambycid Long-horned beetles from Asia that came in crates, wiping out our trees! Everything is connected, when one tugs on the web of life on one side, the other side moves. (to paraphrase John Muir). What we do here affects others elsewhere, and vice versa.

The Aral Sea, once the fourth biggest inland body of water in the world is 90% dry in less than 20 years due to diversion of river inflows to grow cotton in a desert. Another fishery dead. Any and all development is not progress. This is a great misconception and sales success of the developers.

We do nothing about dozens of known rampantly overfished fisheries, while we pick on corals, live rock, and aquarium fish. They can't run or swim away. The soft easy target. All our money in the tanks, from hobby to industry too poor and disorganized to fight back properly in many cases and ways, against slick high-priced marketing and bought and paid for "junk science."

We must take the work of the real, true, honest biologists seriously ... those who really know the ecosystems. In high stakes developer or mining and energy games, high-paid corporate biologists will write anything in a report for that sweet annual salary with benefits in an otherwise tough job market.

And when the real environmental disasters we're creating reach fruition, and the coral reefs die due to Co2 acidification, they will go to the hobbyists they tried to keep out of it for genetic material to keep the species alive. As has been the case so many times before from Arabian Oryx to Bali Starling.

We have entered a major extinction event by all known rates. There have been 5 so far as we have found. This is known as the 6th. Of course we all know of the dinosaur event, accepted now as the result of an asteroid impact that altered the climate worldwide. We're doing the same thing insidiously with chemical pollution, over-development, and over-usage of the resources. Cutting down too many forests, taking too many fish, building more than we need or can use, and now all the anti-biotics we take are in our water tables. One bacteria, virus, disease after the next immune to all of our "cures" mutating from our chemical attacks. They can change a lot faster than humans will be able to.

I don't mean to sound gloom and doom, but I'd hoped to have seen more signs of more things getting better by now and I'm not seeing what I should be. I've watched and studied the environment for 50 years now, very closely. From the birds, to the butterflies, and even fish, everyone and anyone studying it can't believe the changes, and most of all, the speed with which they are occurring.

Look ... you can run a ship full of coal at full speed onto the Barrier Reef, but we couldn't take those corals and grow them. The coal highway there is Australia mining exports, and the various governments let anybody willynilly blindly haul arse through the alleged priceless and protected coral reef, so they can burn coal power plants in China. Is that something we should be doing at this point anyway? Is this the best way to do it, no pilot boats to direct traffic OFF the reef? It's OK to kill the reef directly and indirectly with coal, but don't take a piece and study, love, or farm it.

It is too easy to go after a soft target like a hobby, instead of fixing the problems that really will kill the corals off like deforestation, burning fossil fuels, ag chemical and pesticide pollution, acidification via Co2 or rain, mountain top coal mining, thawing of the permafrost, etc., ad. infinitum, someone please stop me.

And they want to pick on the few corals the hobby takes. If we just stop those coral hobbyists, everything will be saved. There is a petition (the first step) from a "conservation organization" to U.S. Fish & Wildlife to list a bunch of corals as Endangered. Some (seemed like few) were actually rare species that should be protected, those of extremely limited range, generally "one island" species.

On land here in the U.S., when something like the Bald Eagle, Peregrine Falcon, Gray Whale, etc. hits 10,000 animals they are considered for delisting. Such is what usually occurs. Applying this acceptable minimum reservoir population to corals, 80% or more of the corals on the list should not be listed.

There are surely hundreds of thousands of, if not many millions, of many of these species proposed in the petition. There are many tens of thousands of islands in the Indo-Pacific, most of which have never seen a coral collector. I suspect more corals are killed annually by cyclones, runoff, pollution, tsunamis, etc., than the hobby takes by factors, yet there are several layers of bureaucracy and regulation to take one for culturing purposes, if you can at all.

I really don't think anywhere close to half the places corals live have been seen by modern man. How can you call something like that endangered? For truly rare ones, with known limited ranges, fine, but not wholesale genus painting with the widest brush to see how much you can get.

The only reason they can get away with suggesting some of them are endangered is because we can't see them, and truly haven't begun to be able to survey most of the places most of them live. Mark my word, long before the hobby gets them, the by-products of dirty industry, and not using what we know, technology we have, to live with less impact on the environment, will get them.

Then there are animal "rights" groups that know little to nothing about animals, only recently discovering fish, that gets lots of media attention saying we should not keep or eat fish either one. Which is to say a third of the people on the planet should start starving right now. Yet their Madison Ave. marketing tactics get lots of money and followers, even posting on reef message boards, they have nothing positive to do apparently. They pretend a pro-vegan stance has no ill affects on the environment. A lot of forests were removed for soy bean farming.

Corporate mega-farming with its fertilizers and pesticides is not good for the environment either. We've ploughed under ancient river bottom forest for corn that we don't even consume here, but export.

We proved with locally extinct indigenous foods like Giant Clams (Tridacna) we could farm a supply for the people and hobby, and restocking, easily. If the people at the farms just remember to breed them every year, a more difficult task than anyone had imagined. We can supply ourselves in many ways, supplying jobs where there are often none.

It will be an ugly world for future generations if we don't take care of our environment and ecosystems. The trees, soil, air, and water are the very breaths of the life we live, taking care of and protecting them for the future generations should be one of our most important tasks and duties.

To conserve is good. It is to save for another day. From Thoreau to Teddy Roosevelt, John Muir to Aldo Leopold, Rachel Carson, and many more like them, America has a long, proud history of great conservationists. With what they knew in their time, they saw the unquestionable value in protecting our natural resources above all. Nowadays money decides what is saved or protected. Big biz wins.

Meanwhile do your part, do what you can to try to educate others about the importance of healty ecosystems and the balance of nature, with your reef or fish tanks. And how what we do here, may decide the fate of that stuff in your tank from the other side of the world.

Remember, reduce, reuse, and recycle. Combine trips, don't drive gas hogs or idle more than a minute, don't use AC if it's below 75 in house or car, don't leave lights on, and do be consciencious about your carbon footprint. It's coal they don't have to burn for somewhere else. Glacier Nat. Pk. just lost two more glaciers, less than 25 left, and most may not last another decade.

All the little things we do individually add up, and they do count, they do matter, and they do make a difference. Once you train yourself to recycle, you'll never go back. :)

Anyway, if you got this far, thank you, and congratulations, you must really care, and that is great, to me. :)

Think globally, act locally.

Have a great EARTH DAY !!
For this year's Earth Day page,
we have decided to take a closer look at ...
Marine Debris -
Understanding the Great Pacific Garbage Patch
An example of some of the damaging effects ...
Plastic Beach
(Also of interest on this page ...
Midway: Message from the Gyre)

The following video takes you up close to the situation onboard the Algalita ...
Plastic Alphabet Soup
(Re: The video above, www.algalita.org)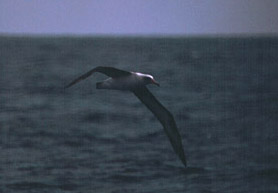 Learn more about the Laysan Albatross
This problem of too much plastic pollution also exists in the Atlantic, as this recent news article describes ...
News Article - Atlantic Garbage Patch
Coloring pages for young children ...
Albatross
Manta Ray
Chambered Nautilus
Environmental News Pages -
envirolink.org
Environmental News Network
Environmental News Service
From our 2009 Earth Day Page:
This year, our Earth Day page will
focus on coral reefs ... primarily exploring
the damaging effects of deforestation
and other activities that are causing
damage to coral reefs around the world.
First, we're going to take a look
at the crucial role mangrove forests play
in the health of coral reefs by
creating a nursey for an assortment of
species that make their homes in coral reefs.
Basic facts about mangroves
Now, we're going to take a look at ...
what is happening to the mangrove forests
Mangroves offer many benefits,
serving as an important
protector of the coral reefs.
Clearing of the mangroves
is not the only problem as shown here ...
The major threats to coral reefs
And, here, we learn more about ...
What is threatening some of the world's reefs?
At this site, you can read the article,
or, better yet, watch the video
which includes a dive-collection study
showing how asphalt from the roads
in growing tourist destinations is
harming the corals ...
Health of corals in the Caribbean
This is an interesting series of
articles in blog format presented
by Wired Science ...
CO2 Pollution Could Erase Coral Reefs
Here is something else that is
harming the balance of coral reefs ...
Simple sugars and bacterial growth
contributing to the demise of coral reefs
Reefs at Risk in the Caribbean
Maps in this study show locations
where there is damage to coral reefs ...
Climate change, pollution,
over-harvest, and invasive species
in the world's fishing grounds
A few sites for helping young
people understand about our planet ...
Learning about Mangroves
Here is the team of young activists
who created the above site ...
Think Quest Team
An informative site about reefs ...
a nice site for junior reef enthusiasts!
Reef Education Network
What's it like where you live?
Biomes of the world
Wonderful pages for junior biologists ...
Introduction to plants ...
What are the
Seven Natural Wonders of the World?
Here is a brief glimpse!
Kids helping to keep our oceans clean
Make a Fish
Teaches young children
the basics of a fish
How You Can Help
Simple things you can do to
help protect our oceans and coasts.
Green Living Tips
from the World Wildlife Fund
Endangered Species Ringtones
Focusing on America's ocean
environment from coast to coast ...
Making Waves to Save Our Oceans
Clean Ocean Action
New York - New Jersey Area Shoreline Issues
A guide for Los Angeles area residents
that can be informative to all of us ...
Don't put that down the drain!
Getting involved ...
Ocean Programs
Center for Biological Diversity
From our 2008 Earth Day Page:
The Oceans & Air Pollution
Information on the effects of
air pollution on our oceans.
For some facts about the impact
of oil spills, click on the link
"Threats to Phytoplankton"
while reading this page to learn
more about algae blooms
and dead zones.
Protect Your Coast from Water Pollution
A homeowner's guide ... things you can
do at home to keep waterways clean.
The oceans play an important role in
maintaining the earth's balance ...
these pages help explain:
Understanding Greenhouse Gases
Global Warming
The Greenhouse Effect
Wetland Ecosystems of North America
What's the difference between a marsh,
a bog, a swamp, and a saltmarsh?
Nice descriptions here at the website
of the Brooklyn Botanic Garden.
How the First Earth Day Came About
The founder of Earth Day
describes how it came about
Pages for the junior biologist ...
What's it like where you live?
Biomes of the world ...
freshwater and marine ecosystems are
explored in this wonderful educational
website presented by the
Missouri Botanical Gardens
Help Keep Our Oceans Clean
Make a Fish
Teaches young children
basics of a fish
From our 2007 Earth Day Page:
Reviving Our Oceans
Changing the way we think about
and manage our oceans
Polar Discovery -
Woods Hole
Oceanographic Institute
The Arctic Observatory
Mission -
April 18-28, 2007
Follow the team as they
head to the North Pole
Climate Change and Coral Reefs
Carbon Footprint Calculator
Determine your
personal greenhouse
gas emissions
and learn about
carbon footprints.
The Oceanic Resource Foundation
Oil & Ice
Documentary on the beauty and controversy
of the Arctic National Wildlife Refuge
Climate Change
Interesting facts and links.
Presented by epa.gov
Ocean and Water-related Links
By the Natural Resources Defense Council
CLIMATE CHANGE
PAGES FOR KIDS
Page 1
Presented by
oneclimate.net ...
filled with all sorts
of interesting information!
Page 2
Presented by epa.gov
Caught in the Act
A game that teaches about
illegal trade of wildlife
... "catch the smugglers."
Presented by the World Wild Fund ...
game is geared toward
older children.
Thank you for visiting our Earth Day pages!
Home
To view other pages, you may
choose from topics in dropdown menu ...
© www.livestockusa.org 2007-2012