Acropora are the most common, diverse genus of hard corals, as well as one of the most important reef builders. By many hard-core reefers, they are considered the ultimate group. They require excellent water quality and lighting conditions. They are not for beginners.
Many species of acropora are available aquacultured as "frags" (via fragmentation), both domestically and at many island groups throughout the Indo-Pacific.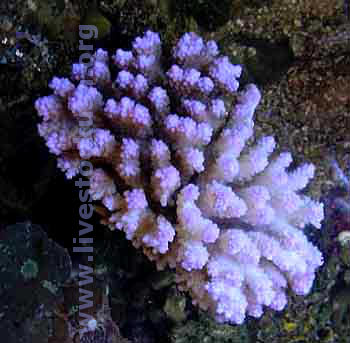 Purple Acropora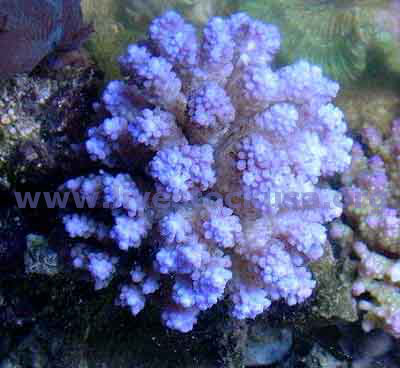 Blue Acropora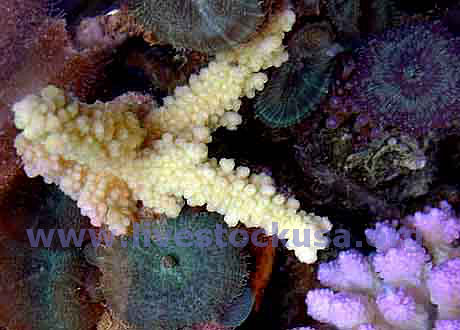 Yellow Staghorn Acropora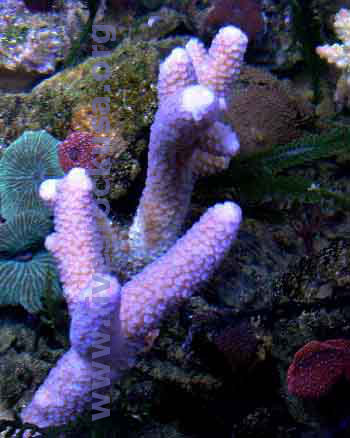 Purple Staghorn Acropora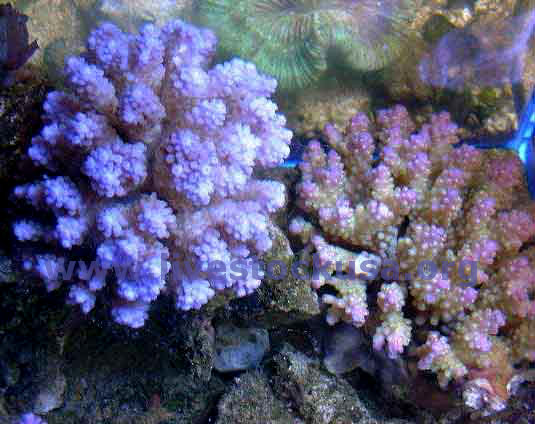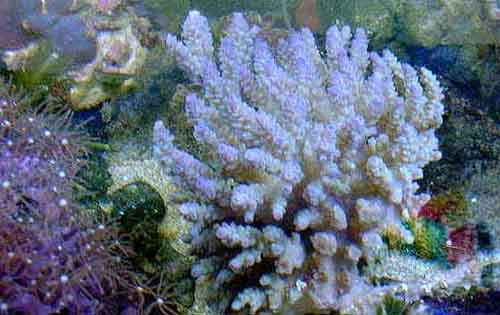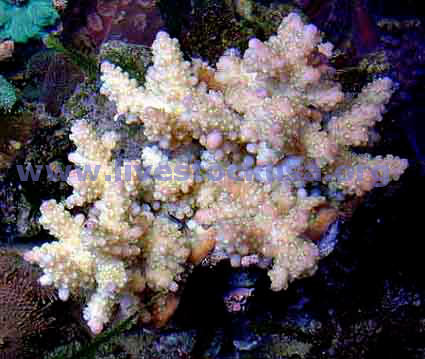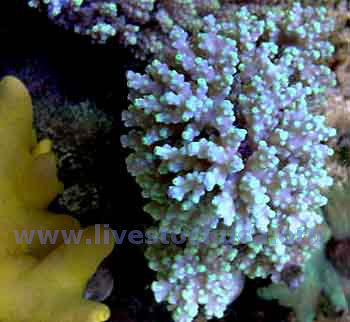 Tri-color Acropora
Coral Identification Index
Please do not e-mail photos to us without permission!
To other acropora photo pages ...
Bali
Fiji
Fiji - Large Acros
Premium Acros
Tonga
Customer Photos
HOME
Our E-mail
(birdfish @ livestockusa.org)
To view other pages, you may
choose from topics in dropdown menu ...

Site Map
© www.livestockusa.org 2002-2017
All coral photos within this website are copyrighted and may not be used without permission.
All Rights Reserved